International communication of the energy transition in Germany
SERVICES FOR THE FEDERAL FOREIGN OFFICE AND GERMAN EMBASSIES
The energy transition (Energiewende) is one of Germany's most important future oriented projects. The Federal Foreign Office and its consulates abroad are observing an increasing demand for information about the background, targets and processes of the ambitious transformation of the German energy system. The Federal Foreign Office, assisted by the Renewables Academy (RENAC) AG, is supporting German embassies and consulate staff abroad. A helpdesk has been set up assisting the communication of the energy transition with the following services:

---
Helpdesk: Comprehensive slide set on the energy transition (English)
RENAC developed and continuously updates a set of 100+ slides on the key themes and action fields of the energy transition. These presentations can be used by embassy staff for events in the host country.
The Energiewende: introduction and overview
The energy system, renewable energy and energy efficiency
Targets and status of the energy transition
Benefits of the energy transition
Energy and climate policy in Germany / the German energy system
Nuclear phase-out, and coal exit, National Hydrogen Strategy
System and network integration
Frequently asked questions and further information
Individual slides can be translated for national contexts.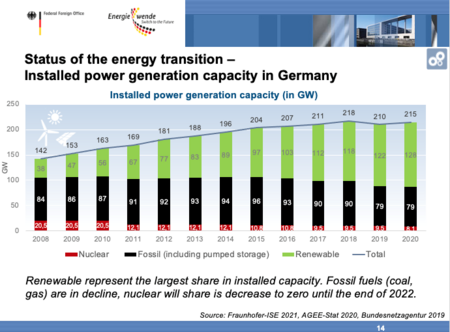 ---
Helpdesk: Compilation of lectures and speeches
RENAC assists the embassies in the compilation of presentations, the writing of speeches or speaker notes for events in the host country. We compile slides and adjust to local context, including speaker notes or input for media in host countries.
Helpdesk: Acquisition of expert speakers
Upon request, RENAC assists in the identification of German expert speakers on all Energiewende-related topics for events organized by the German missions. The expert speakers can give presentations lectures on selected topics relating to the Energiewende.
Helpdesk: Answering Frequently Asked Questions
RENAC responds to dedicated technical questions on all issues and topics around the energy transition energy and climate policy in Germany. Market data, details on latest legal and regulatory developments, cost overviews, contacts to industry representatives … Get in touch with us and we will reply to your requests.
---
Helpdesk: Twitter/Social Media support (graphics)
RENAC supports the German Foreign Office (AA) in developing content and tweets/graphics for the German Foreign Office's Twitter channels: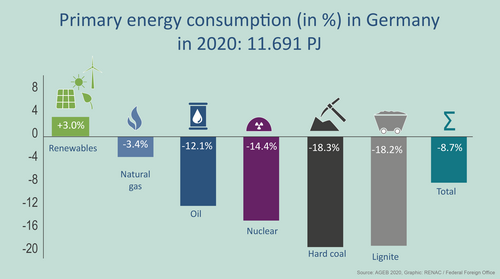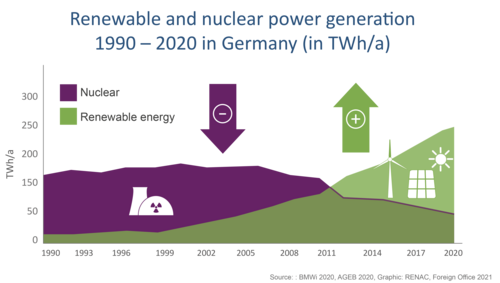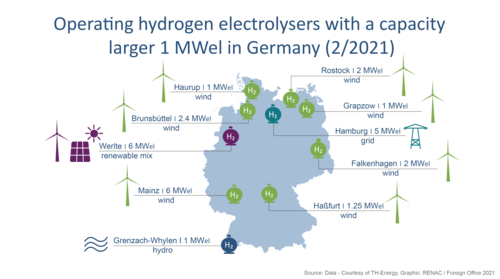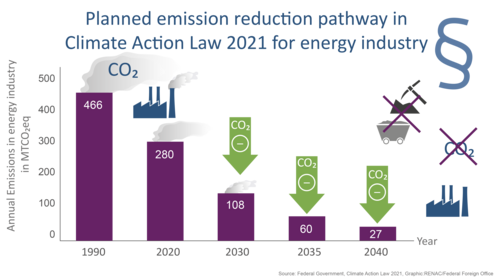 ---
CONTACT AT THE FEDERAL FOREIGN OFFICE:
Dr. Holger Klitzing
Head of Unit Energy Transition & Foreign Policy
Auswärtiges Amt
Werderscher Markt,
10117 Berlin
Tel: +49-30-18-17-2251
E-mail: 410-9[at]diplo.de
HELPDESK FOR TOPIC LECTURES, SPEAKERS, BROCHURE:
Christoph Wunsch
Project Director Energy Policy
Tel: +49 (0)30 5870 870 17
Fax: +49 (0)49 30 5870 870 88
Email: wunsch@renac.de
---