Enabling Climate Change Mitigation through Capacity Building
GECI 2017- 2021
Green Energy Center of Iran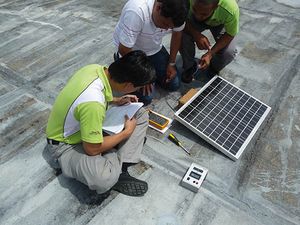 This capacity building programme aims at enabling and fostering knowledge transfer between Iran and Germany in order to contribute to the development of renewable energy and energy efficiency and therefore to the reduction of greenhouse gas emissions. It will create a space for knowledge exchange and innovation for a wide range of stakeholders from the public and private sector.
The project is part of the International Climate Initiative (IKI). The Federal Ministry for the Environment, Nature Conservation and Nuclear Safety (BMU) supports this initiative based decision of the German Bundestag. Since 2008, the IKI has been financing climate and biodiversity projects in developing and newly industrialising countries, as well as in countries in transition.
Implementing partner is the Ministry of Energy of the Islamic Republic of Iran.
The GECI-programme will be implemented from 2017 - 2020.
---
What does the GECI-programme offer?
This programme will offer a comprehensive portfolio of trainings for professionals working in ministries, public institutions, grid operators, power generation companies, project developers, enterprises, the finance sector and NGOs. This capacity building programme will offer full and partial scholarships for short-term trainings in Iran, in Berlin, and via the internet.
The programme offers:
Eight different training modules in Iran for a maximum of 15 participants per training
Four five day seminars in Berlin for a maximum of 12 participants per seminar
Internet-based trainings on various RE/EE topics
Within the framework of this project, the Institute of Vocational Education and Work Studies of the Technische Universität Berlin (TU-IBBA) will implement an academic cooperation programme in the field of renewable energy and energy efficiency, including guest lectures in Iran, syllabi development activities and exchange opportunities for Iranian and German scholars.


---
Who can apply for GECI-scholarships?
The scholarship programmes of GECI target professionals from:
Ministries & public institutions
Grid operators & power generation companies
Project developers
Private companies
The finance sector
NGOs
---
What is included in the GECI-programme?
Trainings in Iran:
GECI covers fees for the seminar participation including teaching materials, lunch, coffee / tea breaks for the duration of the seminar.
Trainings in Berlin:
As part of the GECI-programme, RENAC will conduct three five-day trainings, which will exclusively take place in Berlin. These Trainings will cover a wide range of issues connected to the German energy transition strategy (Energiewende) and rise of renewable energy and energy efficiency in Germany both in the public as well as private sector.
These trainings are based on an innovative blended learning package: A combination of an online training (a) with a face-to-face-training in Berlin (b).
For those that pass the entire blended learning package (a)+(b), the title of the awarded certificate is: "GECI-Renewable Energy Education Innovator".
For those that do not participate in the face-to-face-training in Berlin, but successfully pass the online training, the title of the awarded certificate is: "GECI-Renewable Energy and Energy Efficiency Innovator - Online"
Internet-based trainings:
Fees for the participation in internet-based trainings are covered by the project including access to texts and videos, animations, questions for self-testing, virtual classrooms, online forum for questions/answers, final test and RENAC certificate.

---
RENAC will choose participants based on the information provided in the online application form (CV, motivation letter, references etc.). After the end of the application period, RENAC will select candidates and inform all applicants about their status.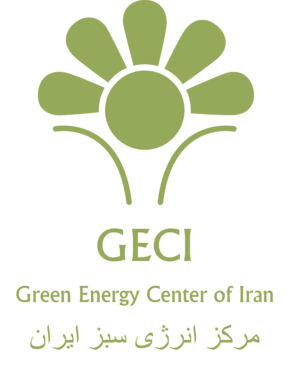 ---
Albrecht Tiedemann
Project Director
Tel: +49 (0)30 58 70870 40
Fax: +49 (0)30 58 70870 88
Email: tiedemann[at]renac.de
---
---
---
---