Market and Business Development for Solar Power in Iraq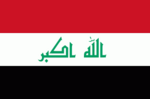 ---
Title: Market and business development for solar power (photovoltaics) in Iraq
Duration: August 2021 – August 2023
Target group: Entrepreneurs, private persons, small and medium enterprises in Iraq.
Project frame: The project is part of the "Private Sector Development and Employment Promotion (PSD) Project" and aims for market development in the solar sector. Previously to this project, a scoping mission and a webinar series "Solar Power for Iraq" (June-July 2021) already took place.
Project partner:
German Federal Ministry for Economic Cooperation and Development (BMZ) (Commissioner)
European Union (EU) (Co-Funder)
Deutsche Gesellschaft für Internationale Zusammenarbeit (GIZ) GmbH (Implementer)
RENAC (Implementing partner)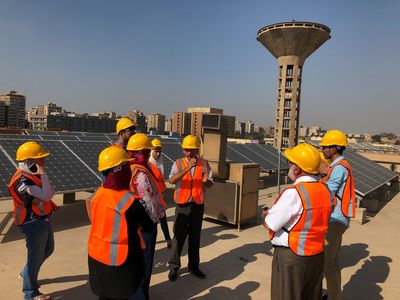 ---
This project supports the private sector market development of solar PV in Iraq and shall lay the ground for solid educational programs by strengthening the training sector. It will embrace:
the demand creation of potential clients for solar powered applications,
the supply creation of good quality PV systems installed by private companies,
the availability of skilled labour forces on different professional levels.
Activities will be implemented based on the following three pillars:
capacity building through trainings,
private sector development through mentoring programmes,
market creation through information campaigns and networking portals.
Private sector companies covering the entire value chain of solar PV projects are addressed:
project development,
system design,
wholesale,
installation,
operation and maintenance (O&M).
Engineers, technicians, and sales engineers who want to be trained in solar PV applications, including off-grid, grid-connected and hybrid PV systems.
---
1. Capacity building and training activities
RENAC will conduct several Train-the-Trainer programmes, on-site and online, with training partners for diverse target groups.
Energy Innovation Coaches (EIC)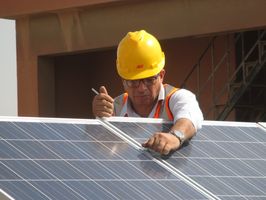 Date: February/March 2022 - October 2022
Format: Online phase with a presence seminar in Iraq
Apply by: 24-10-2021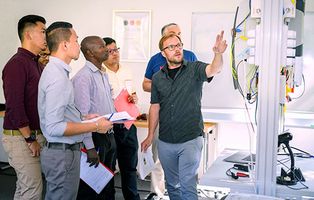 Date: December 2021 - February 2022
Format: Online phase with a presence seminar in Berlin, Germany
Apply by: 24-10-2021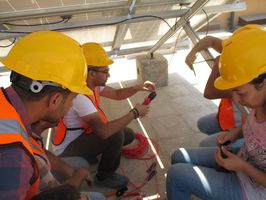 Date: March - May 2022
Format: Online phase with a presence seminar in Iraq
Coming Soon
---
2. Private sector development activities
There will be a mentoring program between company owners and managers from Arabic or Kurdish speaking countries and Iraqi company owners, who are entering the PV market. It aims at encouraging, informing and supporting private sector companies in Iraq to develop business cases and models for different PV market niches. The newly trained Energy Innovation Coaches will be observers of the mentoring processes and learn about the topics discussed within the program.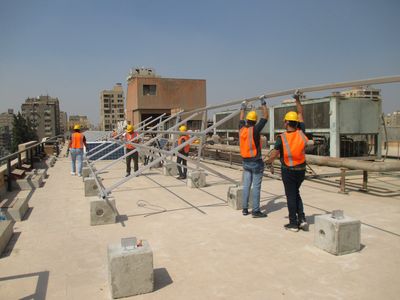 Company owners and managers from Kurdish and Arabic speaking countries:
share their experiences with PV business,

will be selected within an application process,

will receive a reward for their support.
More details coming soon
Training of staff /Mentees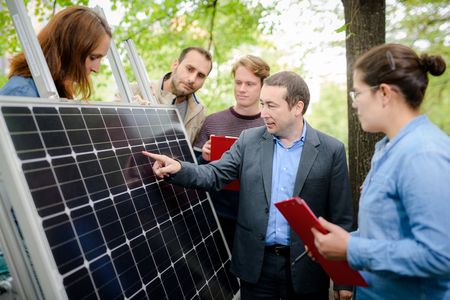 Company owners and managers from Iraq:
interested in offering services in the Iraqi PV market,
can participate free of charge.
More details coming soon
---
3. Web-portal as marketing promotion tool for solar PV
An online platform on solar PV will be created and established to enhance the market development in Iraq. The web-portal will:
provide information on PV applications and their economics,
serve as a marketing platform for companies with good references,
increase accessibility to qualified service providers for customers,
be set up in English, Arabic and Kurdish to reach all interested target groups from different regions in Iraq.
More information coming soon, click below to sign up to receive updates.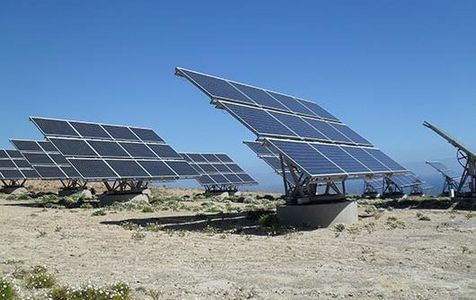 ---
Ziyad Al-Sultan
Project Coordinator
Entrepreneurship Promotion and Market Innovation
Private Sector Development & Employment Promotion (PSD) Project
Tel: +49 07725501417
Email: zeyad.alsultan[at]giz.de
www.giz.de
---

---