---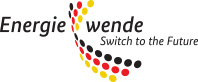 Who is Who of the Energiewende in Germany

Online database

Funded by the Federal Foreign Office, the online database "Who is Who of the Energiewende in Germany" offers profiles of many key stakeholders involved in the Energiewende process (energy transition) in Germany. The database contains short profiles of more than 120 German institutions in politics, industry and society.
The database will:
Give an overview on leading German institutions involved in the Energiewende in the power, heat and transport sectors
Describe the main field of expertise and activities within the Energiewende process
Help users to find information on all aspects of the energy transition
Provide contact details of English speaking persons for requests for information
The Who is Who offers a concise overview of all relevant actors of the Energiewende, including federal and state level ministries, regulators, energy agencies, energy industry associations, financial sector institutions, energy research organisations, policy consultants, NGOs, think tanks, and civil society stakeholders, as well as foundations of political parties.
The database is free of charge and easy to access.
---