IASS - Institute for Advanced Sustainability Studies e.V.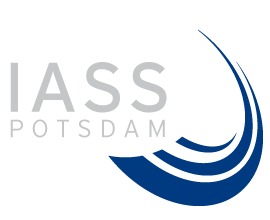 At a glance
Supporting research and development in global sustainability
International dimension of the Energiewende
Global opportunities presented by renewable energy
Financing and flexibility for renewable energy systems
From coal to renewables – shaping structural change
Communication with representatives from business, politics and society
Brief description
Founded in 2009, the IASS integrates and mobilises knowledge from science, society and politics to initiate and support sustainability transformations. It provides scientific guidance to drive and shape the Energiewende in Germany, Europe and beyond. The IASS connects insights in terms of technology, enabling environments, and financial frameworks to fulfil the promise of sustainable energy for all. As a facilitator of transdisciplinary dialogues, the IASS understands the Energiewende in its European and global context and connects successful practices and lessons learned.
Contact in Germany
Contact person:

Dr. Sebastian Helgenberger

Email:

Phone:

+49 (0)331 288 22382

Web:

City:

Potsdam
Filter