Konrad-Adenauer-Stiftung e.V.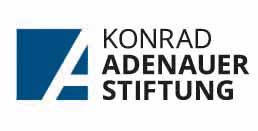 At a glance
Civic education, political consulting and studies on the implementation, acceptance and international perception of the Energiewende
International exchange and networking on energy issues for policy-makers, industry, academia and society
Scholarships and journalism training
Brief description
The Konrad-Adenauer-Stiftung e.V. is active both in Germany and worldwide. On the basis of Christian-Democrat values, and on the idea of the integrity of creation and generational equality, it promotes political concepts of sustainable energy supply. In Germany, its educational and consulting services for society, policy-makers, industry and science allow it to contribute to the efficient implementation and social acceptance of the energy transition and to support the international dialogue on energy, climate and environmental issues.
Branches abroad
Offices in 100 countries that support about 200 programmes every year
Contact in Germany
Contact person:

Jasper Eitze

Email:

Phone:

+49 (0)30 26 996 36 35

Web:

City:

Berlin
Filter