RENAC will award 5 partial scholarships to future Especialización en Energías Renovables students
Costa Rica, 24 April 2019
The Renewables Academy AG (RENAC), an international training provider for green energy technologies, today announced it will fund 5 partial scholarships for future students of the academic distance learning programme Especialización en Energías Renovables, which RENAC is jointly offering with the EARTH University of Costa Rica in the fifth year. The main objective of this sponsorship is to foster vocational education in renewable energy in Latin America.
Eligible applicantsAll applicants of the Especialización en Energías Renovables are eligible to apply for the partial scholarship. For the five selected scholarship holders, RENAC will cover part of the tuition fee (€ 600 each out of a total of € 2,600). At least 2 of the 5 scholarships are reserved for female candidates to promote the career of women in the field of renewable energies. "We are glad to be able of offering this opportunity," says Berthold Breid, CEO of the Renewables Academy. "This sponsorship supports our mission to increase the necessary knowledge about clean and secure energy supplies worldwide."
Requirements for receiving a scholarship
To apply for the partial scholarship, candidates must submit the scholarship application form and an essay of up to 2,000 words on a topic of their choice, along with their regular application documents, and accept the scholarship terms and conditions. Candidates must meet all requirements for admission to the academic programme. The scholarship will not be available to candidates who receive full funding from their employer. Applicants must send all required documents as a scan by July 15th, 2019 and by post by August 1st, 2019 to Prof. Mildred Linkimer, Co-Director, Universidad EARTH, mlinkimer(at)earth.ac.cr. For more information on the scholarship, please visit this link.
The Especialización en Energías Renovables is a 3-cuatrimestre distance learning interdisciplinary programme for professionals interested in developing a career in renewable energy, including engineers, consultants and entrepreneurs. It provides knowledge on various renewable energy technologies, project development and management, financing, support mechanisms and cost efficiency. A one-week face-to-face training is optional.
The application deadline for this year's admission to the Especialización en Energías Renovables is on August 1, 2019. The academic programme starts on September 1, 2019. For more information, please visit this link.
About RENAC
The Renewables Academy AG (RENAC) based in Berlin, Germany, is one of the leading international providers for training and capacity building in renewable energy and energy efficiency. Since 2008, more than 13,000 participants from over 140 countries have joined RENAC's training programmes. For further information, please visit www.renac.de.
About EARTH University
Since 1990, EARTH University has been dedicated to educating young people with ethical values to contribute to sustainable development and build a prosperous and just society. EARTH was founded in 1986 as a private, non-profit international institution, thanks to the support of the Government of Costa Rica, the United States Agency for International Development (USAID) and the W.K. Kellogg Foundation.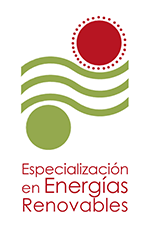 Dennis Dührkoop
Head of Division
Tel: +49 (0)30 58 70870 64
Fax: +49 (0)30 58 70870 88
Email: duehrkoop[at]renac.de