Green Energy Universities
---
RENAC's vision is to enable and support universities in equipping students with the skills required to work in renewable energy and energy efficiency markets. Students will have the knowledge necessary to excel in jobs along the whole green energy value chain.
Those pursuing academic coursework at universities come from a variety of professional backgrounds and seek to work in different sectors, including government ministries and public administrations, financial institutions, construction and maintenance companies, grid distribution and operating companies, and law firms. By providing major stakeholders with a robust background in sustainable energy markets, RENAC aspires to ensure decision-makers possess the skill sets necessary to transition to green energy systems, in pursuit of a sustainable and just energy future.
Universities can benefit from our extensive track record developing courses covering the technical, legal, and economic aspects of renewable energy and energy efficiency technologies. RENAC has years of experience employing the most effective and successful teaching methodologies.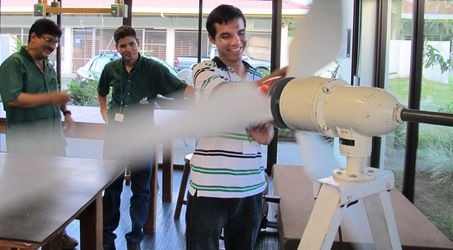 To create sustainable green energy markets, RENAC has developed an integrated approach for rendering services and sharing expertise. This approach covers both short-term and long-term interventions, and includes:
Capacity needs assessment
Curriculum development
Train-the-trainer programming
Creation of training centres, including design, procurement, and installation
Development and provision of online learning content
We work with universities around the world to develop courses on sustainable energy systems that educate students in preparation for work in the public, private, and financial sectors. We enhance and supplement programmes of study for engineers, lawyers, economists, urban planners, architects, and finance professionals by adding well-rounded curriculum components on sustainable energy systems. RENAC has incorporated renewable technology education into engineering departments and has worked with law schools to include content on sustainability, contracts, and regulations.
---
Over the years, RENAC has collaborated with universities from around the world to provide the educational programming and capacity building services necessary to help educate and train green energy sector professionals and stakeholders.
We partner with academic institutions to deliver graduate programmes on renewable energy (RE) finance and technology. RENAC's academic programmes started as Green Energy University collaborations, and include: MBA Renewables, Especialización en Energías Renovables, and the Master of Science in Business Management with a major in Green Energy and Climate Finance.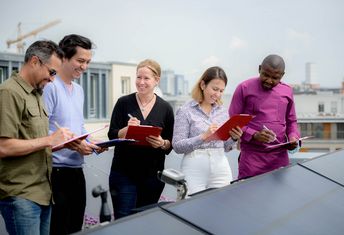 MBA Renewables is the first and only distance-learning MBA programme focused on renewable energy and energy efficiency. The international study programme has been jointly offered by Berliner Hochschule für Technik (BHT) and the Renewables Academy since 2011.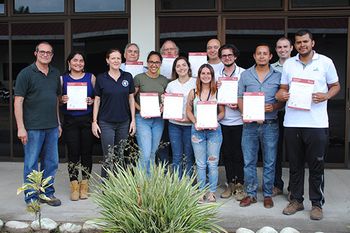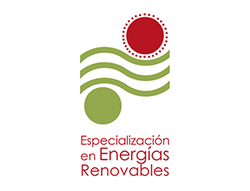 RENAC, in collaboration with EARTH University in Costa Rica, offers the programme Especialización en Energías Renovables to contribute to the integral development of all those who wish to implement renewable technologies in Latin America.
Master of Science in Business Management
---
Building Capacity within Universities
We horizontally integrate solar photovoltaic (PV), solar thermal, and wind technology content into existing engineering, economics, law, and architecture university programmes. We enable universities to provide online training on renewable energy and energy efficiency topics, supporting them with the most effective and interactive teaching methodologies that cover the newest and most promising sustainable energy developments. We have collaborated with: various universities in Latin America, Eduardo Mondlane University in Mozambique, and Technical University of Berlin in Germany.
Global Production Engineering (GPE)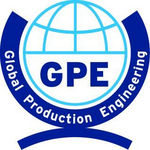 RENAC offers the module Renewable Power Technologies and Grid Integration (RPTG) as part of the Technical University of Berlin's Master of Science in Global Production Engineering (GPE).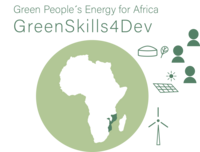 For the GreenSkills4Dev project, RENAC works with Eduardo Mondlane University in Maputo, Mozambique and facilitates that educational institution in building training capacities.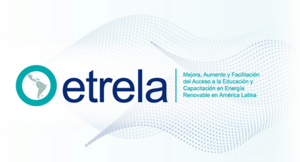 ETRELA (Educación y Formación en Energías Renovables [Renewable Energy Education and Training]) was created in cooperation with universities, the renewable energy industry, and policymakers in Argentina, Peru, and Uruguay. The project aims to increase the number of qualified professionals along the value chain of renewable energy projects.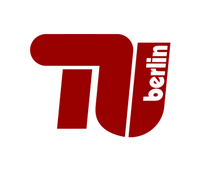 Eduardo Mondlane University in Maputo, Mozambique
Universidad de Buenos Aires; Centro de Estudios de la Actividad Regulatoria Energética CEARE en Argentina; la Universidad Nacional de Ingeniería en Perú; la Universidad Tecnológica del Uruguay
For the Technical University of Dresden, RENAC created the online seminar programme, Renewable Energy Climate Change Mitigation for postgraduate students.
---
Supporting the professional development of university graduates
RENAC has also developed extensive professional development programmes for university graduates. Professional development support is key to ensuring that the knowledge learned and skills acquired as part of university programmes are connected to the implementation and realisation of green energy projects.

The alumni network, ANSAP, supports mentees who reside in countries in Africa who have programmes at German educational institutes in Germany or abroad. The network guides members in the market and business development of renewable energy technology and energy efficiency projects.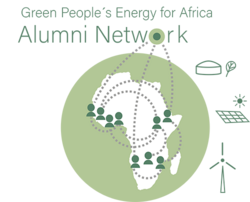 ---
Manolita Wiehl
International Business Development and Sales

Email: wiehl[at]renac.de
Tel: +49 (0)30 58 70870 63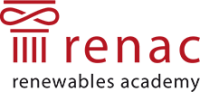 ---