Promotion of Green Hydrogen in
South Africa

Expert Exchange Event Series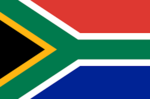 What is the project about?
As the world urgently searches for solutions to decarbonising the hard-to-abate sectors, there is a current surge of global interest in green hydrogen (H2) and green-hydrogen-based Power-to-X (PtX) products. South Africa is characterised by favourable solar and wind energy conditions, significant mineral resources, and existing hydrogen value chains and industries. Thus, green hydrogen offers South Africa many opportunities. The country can both meet its global commitments to carbon reduction as well as export to international offtakers, who are willing to pay a premium price and sign long-term supply agreements to stimulate market development.
Over a period of two years, the events (12 webinars and 3 on-site events) will cover a wide variety of topics relevant to sector development, including regulatory framework, research and innovation, business opportunities, financing, and export potential.