Promotion of Green Hydrogen in
South Africa

Expert Exchange Event Series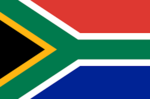 What is the project about?
As the world urgently searches for solutions to decarbonising the hard-to-abate sectors, there is a current surge of global interest in green hydrogen (H2) and green-hydrogen-based Power-to-X (PtX) products. South Africa is characterised by favourable solar and wind energy conditions, significant mineral resources, and existing hydrogen value chains and industries. Thus, green hydrogen offers South Africa many opportunities. The country can both meet its global commitments to carbon reduction as well as export to international offtakers, who are willing to pay a premium price and sign long-term supply agreements to stimulate market development.
Over a period of two years, the events (12 webinars and 3 on-site events) will cover a wide variety of topics relevant to sector development, including regulatory framework, research and innovation, business opportunities, financing, and export potential.
Click here for further information on the planned event series.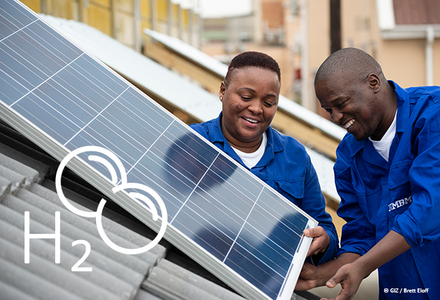 ---
The overall objective is to provide excellent opportunities for capacity building, knowledge sharing, networking, and learning around green hydrogen and PtX in South Africa.
This technical project component will focus on building an enabling framework for green H2 and PtX. technologies.
The events will bring together decision-makers and practitioners interested in shaping the policy and markets of the future.
The series is part of a broader effort by the German development cooperation (BMZ) to foster green hydrogen and Power-to-X technologies in South Africa.
The events are open to participants from the government sector, business, and civil society.
With the events, we seek to support South African stakeholders from the public and private sectors as well as from civil society organisations in creating favourable regulatory, institutional, and technical framework conditions for a green hydrogen economy.
The virtual events are open to up to 500 participants. Interested candidates register via our registration form.
The on-site events are limited to a maximum of 20 participants per workshop. Interested candidates apply via our application form (open in 2023) and will be selected by SANEDI and GIZ.
GIZ is a federal enterprise and service provider in the field of international cooperation for sustainable development. GIZ delivers custom-made, cost-efficient, and effective services in over 120 countries worldwide.
The South African National Energy Development Institute (SANEDI) was established in 2011 to direct, monitor, conduct, and promote energy research and development as well as technology innovation. SANEDI also undertakes actions to promote energy efficiency measures in the economy.
Renewables Academy AG (RENAC) is a Berlin- based specialist in education and training of renewable energy technologies and energy efficiency.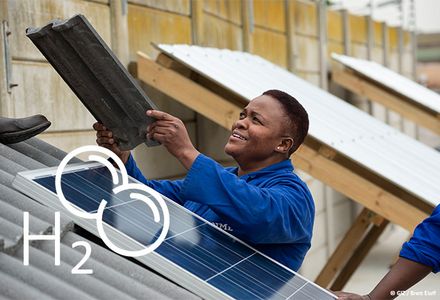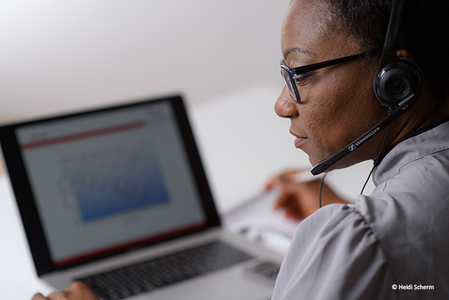 ---
Charlene Rossler
Project Director
Renewables Academy AG
Tel: Tel: +49 (0)30-5870870 43
Email: rossler[at]renac.de
---