Distance learning degree programme
MBA Renewables is the first Distance Learning programme worldwide that offers the opportunity to obtain the Master of Administration (MBA) degree with a focus on renewable energy and energy efficiency.
MBA Renewables is offered by the Renewables Academy AG (RENAC) in cooperation with the Beuth University of Applied Sciences.
---
Interdisciplinary: MBA Renewables brings different disciplines together to provide students with the necessary skills to develop a career in the renewable energy markets
International: MBA Renewables students work and live in more than 50 countries
Excellent career prospects: Career paths along the whole renewable energy value chain, from the private sector, to public organisations, financing institutions and consultancies, among others.
Flexible: Study at any time and from any location
Practical: 2-week on-campus time with practical exercises, field trips and networking
Accredited: FIBAA accreditation
High expertise: Beuth University - Distance Learning Instituteis a German pioneer in Distance Learning. RENAC a globally operating expert on training for renewable energies and energy efficiency, serves as a bridge between students and the industry.
---
MBA Renewables is open for graduates of all fields of study. The study programme has been developed for professionals who pursue a management position in the renewable energy and energy efficiency industries. It addresses professionals with at least 2 years of work experience who strive for a management position in the renewable energy industry.
---
The distance learning programme in brief
Degree
Master of Business Administration
Content

Technologies - systems and applications (renewable energy, energy efficiency)
Management and leadership skills
Law and energy policy
Technologies - systems and applications (renewable energy, energy efficiency)
Market and project management
Accounting and financing

Duration
30 months
Beginning

1st october, annually
Application deadline
1st september, annually
Attendance in Berlin


Oral master examination

Two weeks advanced practical training in Berlin (optional)


Language
English
Accredited by
FIBAA Quality Seal
Admission requirements


University degree (210 CP)
At least two years of work experience
Very good command of English

Fee

€ 14,000 (examination fees included)

Additional costs
Travel and accomodation expenses during phases of attendance in Berlin

More about MBA Renewables
---
Uta Zähringer
Director Academic Programmes
Tel: +49 (0)30 58 70870 50
Fax: +49 (0)30 58 70870 88
Email: zaehringer[at]renac.de
---
---
---
---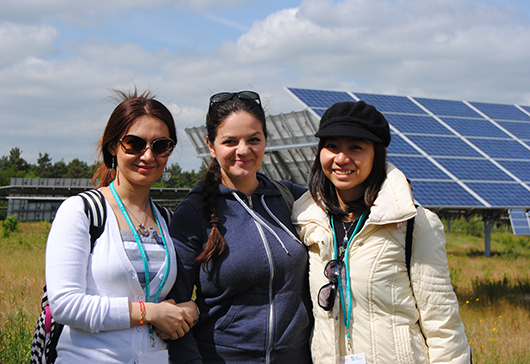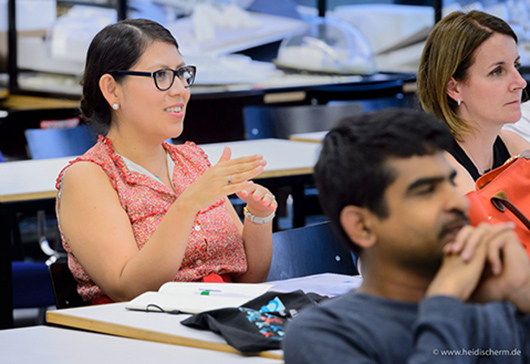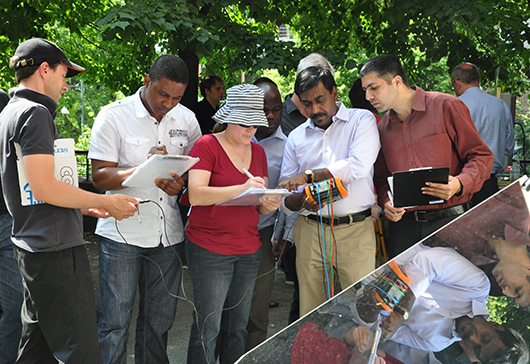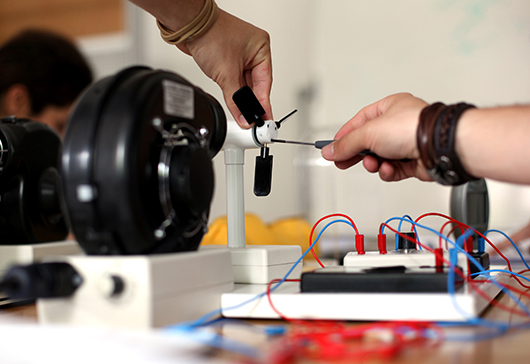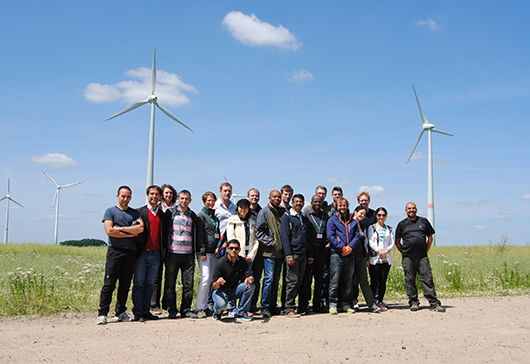 " (...)such a wonderful event. It has provided an excellent framework for reconnecting with friends, colleagues, professors, RENAC and Beuth University"

Tim Greenaway, Australia, Alumni Conference 2017
---
"(...) a truly enjoyable, informative and useful two-weeks training. The hands-on resources, coupled with computer modeling and site visits were transformational for my understanding of the technologies."

Graham Andrew Majorhart, USA, 2017
---
"I learned a lot and will most definitely be able to apply all this knowledge to my day to day work. I enjoyed the lectures, field trips and day to day experience."

Peter Förster, Project Manager, mentefactura, Ecuador, 2016