DISTANCE-LEARNING STUDY PROGRAMME
MBA Renewables is the first and only distance-learning MBA programme focusing on renewable energy and energy efficiency. The international study programme has been jointly offered by Berliner Hochschule für Technik (BHT) and the Renewables Academy since 2011. This part-time programme includes online modules as well as the opportunity to complete a master's thesis over the course of 2.5 years.
Join other professionals from all over the world in this programme and gain economic, technical, legal, political, and organisational expertise tailored to the specific needs of emerging renewable energy markets. This highly regarded MBA programme will help you to enhance your career prospects.
---
Interdisciplinary:

MBA Renewables brings content and approaches from different disciplines together to provide students with the necessary skills to develop a career in renewable energy markets.

International: MBA Renewables students work and live in more than 50 countries.

Excellent career prospects: The programme prepares graduates to embark on a wide range of career paths in the field of renewable energy, including pursuing opportunities in the private sector, in public organisations, in financial institutions, and providing consultant services, among others.

Flexible: Study at any time and from any location.

Practical: One-week, on-campus time with practical exercises, field trips, and chances to network with peers.

Accredited: Foundation for International Business Administration Accreditation

Comprehensive expertise: The Berliner Hochschule für Technik (BHT) Distance Learning Institute is a leader in distance education in Germany. RENAC is a globally operating expert on renewable energy and energy efficiency training, and serves as a bridge between students and the industry.
MORE ABOUT MBA RENEWABLES
Uta Zähringer
Director Academic Programmes
Tel: +49 (0)30 58 70870 50
Fax: +49 (0)30 58 70870 88
Email: zaehringer[at]renac.de
---
---


---
MBA Renewables is open to graduates from all fields of study. The study programme has been developed for professionals with at least two years of work experience who want to pursue management positions in renewable energy and energy efficiency industries.
---
THE DISTANCE LEARNING PROGRAMME IN BRIEF
Degree

Master of Business Administration (MBA) Renewables

University

Berliner Hochschule für Technik (BHT) in cooperation with Renewables Academy

Content

• Management and leadership skills
• Energy policy, support mechanisms, and regulations
• Technology systems and applications (renewables, energy efficiency)
• Marketing and project management

Learn more about the programme structure and curriculum.

Lecturers

Professors from BHT and other universities as well as professionals from the renewable energy industry.
Duration

30 months

Credits

90 ECTS

Language

English

Mode of study

Part-time
Att

endance in Berlin

• Oral Master's examination (mandatory)
• Optio

nal:

on-campus practical training

and exposure visits in the second or fourth semester (elective)

Ad

mission requirements

• University degree (210 ECTS credits)
• English-language proficiency level: Level B2 based on the Common European Framework of Reference for Languages (CEFR)
• At least one to two years of work or practical experience
Fees and payment

€16,000 (examination fees per semester are included), payable in 5 instalments of €3,200 each

Ad

ditional costs

Travel and accommodation expenses related to attending on-campus periods in Berlin, Germany
Start

1 October, annually

Application Deadline

15 August, annually

Accredited by

German Accreditation Council
---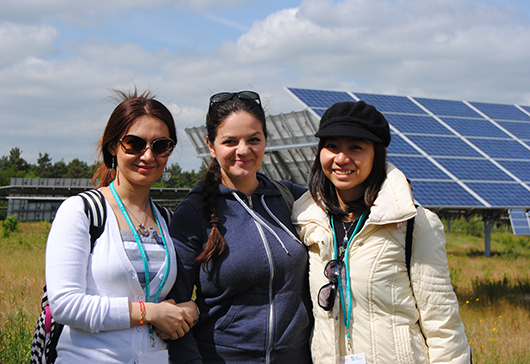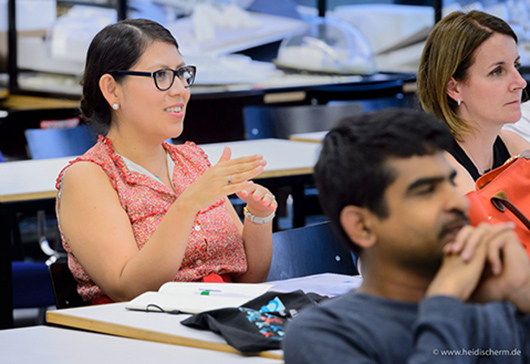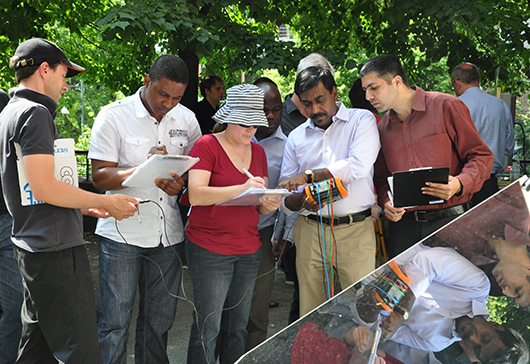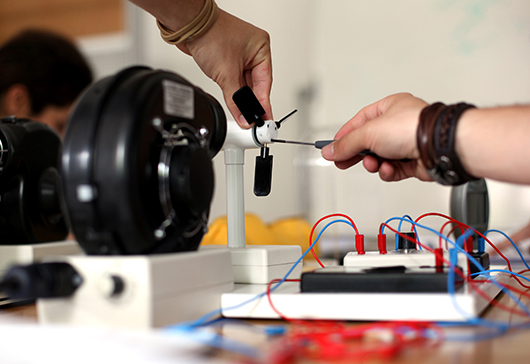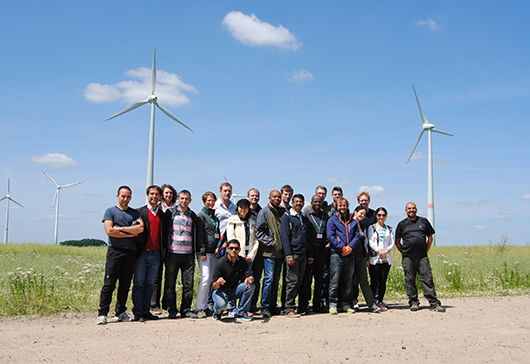 " (...)such a wonderful event. It has provided an excellent framework for reconnecting with friends, colleagues, professors, RENAC and Berliner University"
Tim Greenaway, Australia, Alumni Conference
---
"Exporesources, coupled with computer modeling and site visits were transformational for my understanding of the technologies."
Graham Andrew Majorhart, USA
---
"I learned a lot and will most definitely be able to apply all this knowledge to my day-to- day work. I enjoyed the lectures, field trips, and day to day experience."
Peter Förster, Project Manager, Mentefactura, Ecuador
---