Let´s connect for green energy in Africa
Alumni Network and Support for African Participants (ANSAP)
---
What is the ANSAP programme?
The ANSAP networking platform supports the information and knowledge exchange in Green Energy to foster the development of such projects in Africa. Apply now and...:
You can expand your Green Energy network in Africa and Germany
You can exchange and acquire knowledge from fellow Alumni
You will have access to an alumni portal with exclusive green energy information and an alumni "Who is Who"-database
You can showcase and receive support for your project ideas
You are part of a growing community of the initiative Green People's Energy for Africa
Who can join the Alumni Network?
You can apply for membership, if you:
are an African Citizen
have completed training or education in renewable energy technologies and energy efficiency in a German Institution
and
want to develop a project idea applying renewable energy technologies
Together we can build a strong community to strengthen the development of each others green energy projects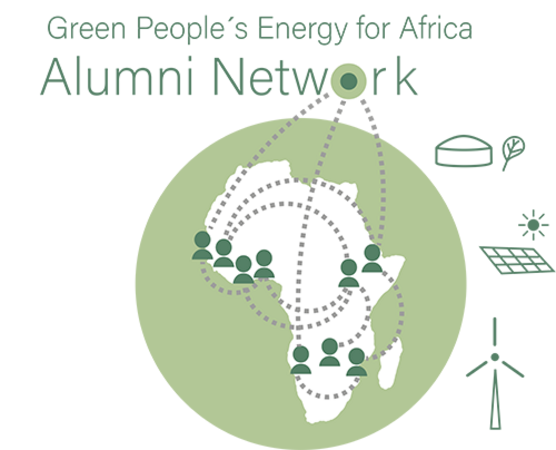 ---
---
Alumni Network and Support for Participants from Africa
The number of students and professionals from Africa being trained in Germany in the field of green energy is growing year by year. With increased knowledge in renewable energy and energy efficiency measures these alumni have a strong potential to lead the development of sustainable economic systems in their home countries
The alumni network of the Initiative Green People's Energy for Africa aims to connect African graduates from German education and training programmes in renewable energy. The goal is to build a strong alumni community to support each other in developing green energy projects in their home countries.
In cooperation with the GIZ and on behalf of the German Federal Ministry for Economic Cooperation and Development, RENAC has launched the ANSAP programme to provide a platform for the alumni network. It also gives a number of alumni the opportunity to participate in an exclusive online training and mentoring scheme to develop green energy projects. The scheme provides mutual support amongst the alumni as well as expert advice.
The overall initiative 'Green People's Energy for Africa' relies on the broad participation of small and medium-sized enterprises, municipalities, cooperatives, public associations and citizens to develop energy systems. It aims to enable, expand and secure the supply of green energy in rural Africa with different measures - one of which being the alumni network programme.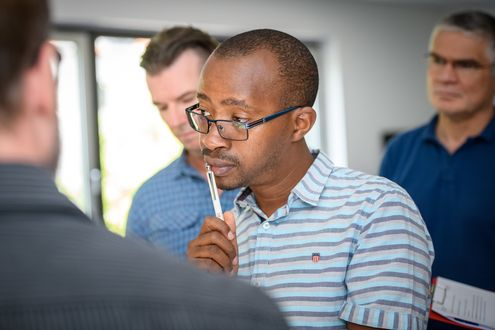 ---
Catalina Avila
Project Director
RENAC Climate and Energy GgmbH
Tel: +49 (0)30-587087068
Email: ansap@renac.de
---

---