FOSTERING MARKET DEVELOPMENT OF RENEWABLE ENERGY TECHNOLOGIES AND ENERGY EFFICIENCY IN AFRICA
ALUMNI NETWORK AND SUPPORT FOR AFRICAN PARTICIPANTS (ANSAP)
---
What is the ANSAP programme?
ANSAP is an alumni network supporting mentees who reside in countries in Africa who have completed green energy training or educational programmes at German institutes in Germany or abroad. The programme guides members in the market and business development of renewable energy technology and energy efficiency projects.
Membership in this programme is free and mentees will be able to:
expand their green energy networks in various countries in Africa and in Germany;
exchange and acquire knowledge from fellow mentees and alumni;
showcase and receive support for project ideas; and
be a part of the growing community of Green People's Energy for Africa.
Who can join the Alumni Network?
This programme is open to participants who:
reside in a country in Africa;
completed training in renewable energy technologies and energy efficiency in a German institution (either in Germany or abroad); and
want to develop a renewable energy technology or energy efficiency project idea.
Join us in building a community to strengthen the development of green energy projects in Africa.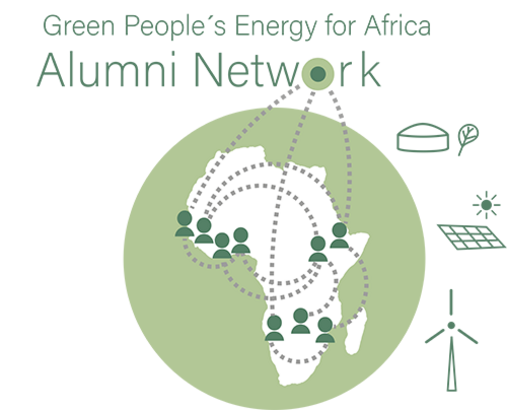 ---
Membership and Programme Information
Membership in the ANSAP programme is free.
Candidates who meet the eligibility criteria can apply via our website. After you submit an application , we will review it and get back to you with our decision soon. If accepted, you will be invited to participate in the training and mentoring programme. You will also receive a scholarship as part of the programme.
All applicants who meet the eligibility criteria and who submit an application will automatically become a part of our alumni network.
ANSAP is part of the initiative, Green People's Energy for Africa, which is executed in cooperation with GIZ and financed by the German Federal Ministry for Economic Cooperation and Development (BMZ). BMZ Special Representative for Energy in Africa, Bärbel Höhn, is also supporting this initiative as ambassador.
---
---
Alumni Network and Support for Mentees
The overall goals of the Green People's Energy for Africa initiative are to enable, expand, and secure the supply of green energy in the communities we work with through a variety of pathways. The alumni network programme, ANSAP, of Green People's Energy for Africa, is one such way.
The number of students and professionals from countries in Africa completing educational and training programmes at German institutions in the field of green energy is growing every year. With increased knowledge in green energy projects, alumni can lead the development of sustainable energy systems in their home countries. There are nine focus countries as part of the initiative: Benin, Côte d'Ivoire, Ethiopia, Ghana, Mozambique, Namibia, Senegal, Uganda and Zambia. However, mentees can reside in other countries in Africa.
ANSAP aims to connect graduates from education and training programmes completed at German institutions with market and business development support in green energy. Mentees will work together in groups as well as in one-on-one sessions with one mentor on green energy business proposals.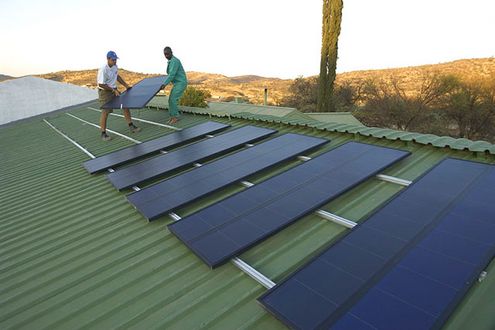 ---
Rafael Juan Martí
Project Director
RENAC energy & climate gGmbH
Tel: +49 (0)30-587087039
Email: ansap(at)renac.de
---

---