Portrait: Students of the Especialización en Energías Renovables putting their knowledge into practice
Costa Rica, 17 April 2019
The fourth face-to-face week of the one-year academic programme drew a vivid picture of the diverse characters of the students.
The EARTH University of Costa Rica in collaboration with the German company Renewables Academy AG (RENAC) annually organises a face-to-face week on campus as part of the distance learning academic programme Especialización en Energías Renovables. In this module, second-cuatrimestre students can put into practice their knowledge of the various renewable energy technologies PV, hydro, wind and biogas acquired in the first study phase in the universities' Center for Research and Development in Renewable Energies (CIDER).
This year, from 25 February to 1 March, 9 enrolled students from Costa Rica, Colombia, Mexico, Peru and Honduras took part in the presence week.
The participants of the presence week brought with them a wide variety of professional backgrounds, which made the discussion and networking opportunities very enriching for everyone:
Among the participants were a manager in the field of electromobility who works in the competition and innovation sector, a lawyer with experience in the supervision of wind projects along with a female entrepreneur in the field of environmental consulting. Also attending were a mechanical engineer, 76 years old, who is the oldest student in the programme and involved in the development of Peru's energy strategy, and an electrical engineer, who is working on solutions to the city's two most pressing problems, transport and waste, at Medellin's mayor's office.
"The experience in the face-to-face week has been enriching. It has allowed me to understand the theory in a clear way, providing a vision for the future for what I can do in my country. The fact of having a cultural exchange with the same positive approach towards renewable energies makes this week a fruitful experience for the development of new projects and goals at a personal, group, professional and community level," said Laura Lucía Valladares Canales, Quality Manager, Ing. Industrial, Honduras
The Especialización en Energías Renovables is an interdisciplinary programme for professionals interested in developing a career in renewable energy, including engineers, consultants and entrepreneurs. It provides knowledge on various renewable energy technologies, project development and management, financing, support mechanisms and cost efficiency.
The application deadline for this year's admission to the Especialización en Energías Renovables is on August 1, 2019. For the first time this year, 6 partial scholarships are sponsored by RENAC. The academic programme starts on September 1, 2019. For more information, please visit this link.
About RENAC
The Renewables Academy AG (RENAC) based in Berlin, Germany, is one of the leading international providers for training and capacity building in renewable energy and energy efficiency. Since 2008, more than 10,000 participants from over 140 countries have joined RENAC's training programmes. For further information, please visit www.renac.de. Interested professionals can apply here until 1st August 2019.
About EARTH University
Since 1990, EARTH University has been dedicated to educating young people with ethical values to contribute to sustainable development and build a prosperous and just society. EARTH was founded in 1986 as a private, non-profit international institution, thanks to the support of the Government of Costa Rica, the United States Agency for International Development (USAID) and the W.K. Kellogg Foundation.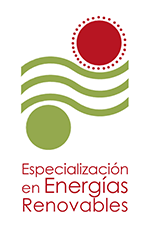 Dennis Dührkoop
Head of Division
Tel: +49 (0)30 58 70870 64
Fax: +49 (0)30 58 70870 88
Email: duehrkoop[at]renac.de