RENAC and IFC partner to green the banking sector in Latin America and the Caribbean
Punta Cana, Dominican Republic, 12th November 2018
The International Finance Corporation (IFC), a member of the World Bank Group and the Renewables Academy AG (RENAC), an international training provider for green energy technologies, today signed a cooperation agreement to support green banking in Latin America and the Caribbean (LAC) at the Federation of Latin American Banks' (FELABAN) Annual Assembly in Punta Cana, Dominican Republic. The main objective of the cooperation is to support the green transformation of banking in LAC towards a greener business model that mitigates challenges from climate change and that fosters green business opportunities.
Insufficient knowledge about climate-related challenges and opportunities is the main barrier to developing greener banks as concluded by the 2017 "IFC-Green Finance Latin American Survey", replied by 25% of all LAC commercial banks. The IFC-RENAC alliance focuses on providing educational programs to train bankers in the economic and financial aspects of renewable energy and energy efficiency projects.
RENAC, a leading international provider of training and capacity building in renewable energy (RE) and energy efficiency (EE), will integrate its "Green Banking - Capacity Building for Green Energy and Climate Finance Program" into the knowledge offering of the newly established IFC-GBAC (Green Banking Academy). "We are proud to be part of this initiative," says Berthold Breid, CEO of the Renewables Academy. "The partnership supports our mission to promote new business opportunities in growing green markets."
IFC-GBAC (Green Banking Academy) is a knowledge initiative to accelerate the green transformation of banking, strengthen its business and contribute to a more sustainable world. The IFC-GBAC academic platform will offer knowledge, sensitization and capacity building programs customized to bank staff's different profiles and roles. IFC officially launched its IFC-GBAC at today's FELABAN's 52nd Annual Assembly.
RENAC's Green Banking Program, a scholarship program funded by the German International Climate Initiative (IKI) with support from the German Federal Ministry for the Environment, Nature Conservation and Nuclear Safety (BMU), has been successfully implemented in South-East Asia since 2015. Its various training formats include online trainings and delegation tours as well as the face-to-face trainings "Applying Green Energy Finance", "Green Energy Finance Specialist" and train-the-trainer seminars. "RENAC, with proven results in its Green Energy and Climate Finance training program, fits very well into the value proposition of our newly created IFC-GBAC (Green Banking Academy)," says Peer Stein, Global Head of Climate Finance at IFC Financial Institutions Group. The cooperation with IFC-GBAC and its partners, including FELABAN, now fosters the implementation of RENAC's Green Banking Program in Latin America.
With this cooperation agreement, RENAC and IFC are taking further steps towards their goal of increasing the availability and use of financing instruments for renewable energy (RE) and energy efficiency (EE) projects by increasing the willingness of financial institutions to participate in RE and EE financing, and ultimately, of contributing to climate change mitigation.
The eligible countries under RENAC's scholarship Green Banking Program are: Perú, Colombia, Panama, Costa Rica, Nicaragua, Honduras, El Salvador and Guatemala. Financial industry professionals wishing to learn more about IFC-GBAC (Green Banking Academy) should write in to greenbankingacademy(at)ifc.org.
For further information on RENAC's Green Banking Program, please visit RENAC's website.
For further information on other IFC projects in the region, please visit IFC's website.
About IFC
IFC—a sister organization of the World Bank and member of the World Bank Group—is the largest global development institution focused on the private sector in emerging markets. IFC works with more than 2,000 businesses worldwide, using IFC's capital, expertise, and influence to create markets and opportunities in the toughest areas of the world. In fiscal year 2018, IFC delivered more than $23 billion in long-term financing for developing countries, leveraging the power of the private sector to end extreme poverty and boost shared prosperity. For more information, visit www.ifc.org
About RENAC
The Renewables Academy AG (RENAC) based in Berlin, Germany, is one of the leading international providers for training and capacity building in renewable energy and energy efficiency. Since 2008, more than 10,000 participants from over 140 countries have joined RENAC's training programs. For more information, visit www.renac.de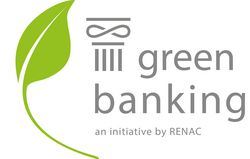 Katharina Hartmann
Project Manager
Tel: +49 (0)30 58 70870 24
Fax: +49 (0)30 58 70870 88
Email: hartmann[at]renac.de