Este programa es el resultado de una cooperación entre la Universidad EARTH de Costa Rica y la Renewables Academy AG (RENAC), con el apoyo del KFW DEG, en el marco del programa develoPPP.de. RENAC es especialista en formación y educación continua, así como en transferencia de conocimiento a nivel internacional en el campo de las energías renovables y de la eficiencia energética. Desde su fundación en 2008, RENAC ha contado con más de 5.000 participantes provenientes de unos 135 países en todo el mundo. Desde 1990, el enfoque educativo innovador de la Universidad EARTH se ha dedicado a formar jóvenes con valores éticos para contribuir al desarrollo sostenible y construir una sociedad próspera y justa. Su riguroso programa de pregrado de cuatro años en Ciencias Agrícolas y Manejo de Recursos Naturales hace énfasis en la ciencia y la tecnología, los valores, la ética empresarial y el compromiso ambiental y social. EARTH fue fundada en 1986 como una institución internacional privada, sin fines de lucro, gracias al apoyo del Gobierno de Costa Rica, la Agencia de los Estados Unidos para el Desarrollo (USAID) y la Fundación W.K. Kellogg.
---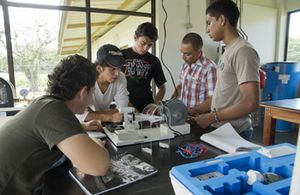 RENAC y la Universidad EARTH han colaborado previamente en REN@EARTH, un exitoso proyecto de capacitación en energía eólica, fotovoltaica, solar térmica, pequeñas centrales hidroeléctricas y bioenergía. REN@EARTH, con una duración de tres años, estaba dirigido a estudiantes, docentes y a profesionales de la industria de las energías renovables en América Central.
"This lab is going to help students open up even more opportunities as it expands the fields we can work in as professionals after graduation." Helen Lankester, EARTH Alumni de Costa Rica.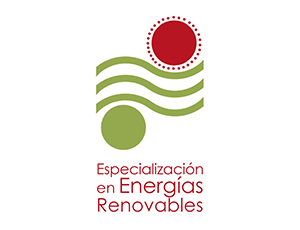 ---
---