---
The National Institute of Solar Energy (NISE) is mandated as the nodal agency for the implementation of the "Suryamitra Skill Development Programme (SSDP)". The Suryamitra Skill Development Programme is designed to prepare the candidates for the renewables energy market as technicians and entrepreneurs in Solar Energy sector.
A total of 30 Training Partners implement the upskilling trainings for Suryamitras with following support:
Training of Trainer (ToT) programme for two of their Suryamitra trainers.
PV-Port as residential PV rooftop training system.
Provision of metering equipment for practical exercises in small groups.
Provision of training materials as references.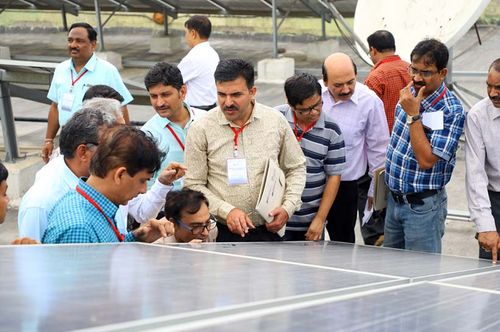 ---

Due to the COVID 19 pandemic the actual planned training programme has been redesigned a series of live virtual classes. An onsite PV-Port installation training will be organized to a later stage when the circumstance will improve.
The objectives of the course are:
upgrade technical and business skills
install and market the 'PV-Port' solar system
Certification
RENAC, SCJG
Location
Virtual live training
Training
Virtual live / face-to-face training
Target group
80 Suryamitras Master Trainers, nominated by 30 Training Partners
Content

Performing sizing and design calculations correctly
Upgrading and filling gaps in technical theoretical knowledge
Developing Entrepreneurial/ Business Skills
Installation of a PV Port System

Experts
Frank Jackson, Arunachalan Karthikeyan, Dr. Christoph Müller
Duration
6 days (4 hours) virtual / 2 days face-to-face
---

Each training is designed for a maximum of 25 participants and will be led by a Suryamitra Master Trainer. An international trainer is coaching as a technical and a didactical expert.
Certification
RENAC
Location
30 Training Partner Institutions in 16 States
Training
Virtual live / face-to-face training
Target group
1.5000 Suryamitras
Content

Training on PV Port
Installation and Entrepreneurship Skills on PV Port System

Experts
Suryamitra Master Trainers
Duration
10 / 60 days physical training
---

Mentoring and coaching is offered as expert advice on the job to the Master Trainers to gradualy improve their rooftop training activities.
Certification
RENAC
Location
9 Training Partner Institutions
Training
Virtual live / face-to-face training
Target group
18 Surymitras Master Trainers nominated by 9 Training Partner Institutions
Content

Mentoring of Suryamitra Master Trainers
Consulting of Training Institutions on dual TVET approach

Experts
Arunachalan Karthikeyan
Duration
3 days
---

iRISE is offering to DISCOM empaneled installers the following capacity building features:
Training material for Trainings "Rooftop PV Performance Optimization"
Implementing of two-days practical training
Upskilling engineers on E-mobility
| | |
| --- | --- |
| Certification | RENAC |
| Location | GERMI / Gujarat |
| Training | 2 virtual or face to face trainings |
| Target group | 40 DISCOM empaneled installers |
| Content | Enabling DISCOM engineers to deliver high quality PC rooftop inspections |
| Experts | International and national experts (tbd.) |
| Duration | 3 days |
---

E-Mobility is an emerging momentum in India and regulations have been published in the recent past. Training institutions and their trainers need to cater to the new requirements of the market.
DISCOM engineers gain knowledge on the impact of increased E-Mobility and charging infrastructure on the distribution grid via RENACs E-Learning Platform.
Certification
RENAC
Location
E-Learning platform RENAC
Training
E-Learning module, online
Target group
40 DISCOM engineers
Content

Introduction on E-Mobilty
Charging infrastructure and the integration of PV into the energy supply of these charging stations

Experts
International and national experts (tbd.)
Duration
40 hours
---

---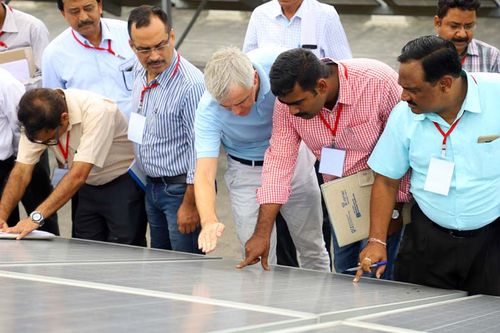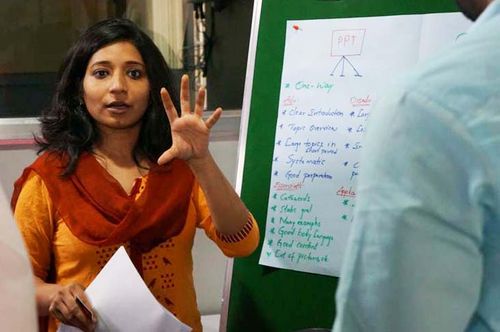 ---