GRTPV grid-integration challenges and opportunities (1 Day)
DISCOM Senior Management Workshop (DM)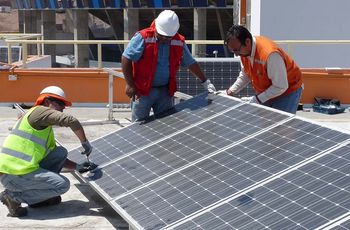 With the targets set in its National Solar Mission, India wants to be a positive example for the world as we strive to a greener more sustainable energy future. High penetration rates of variable renewable energy power sources in the Indian grid will become a reality sooner rather than later. DISCOM senior management needs to take more and more parameters into account to be prepared for the future and keep their grid stable.
This series of workshops gives high-level DISCOM decision makers the unique opportunity to discuss the upcoming changes in the power sector with a renowned international grid-integration expert. From the German experience it is safe to say that the early adopters among the senior managers of German power sector companies were better prepared to steer their companies through the energy transition. The earlier the transition is tackled by the management the more it can see the opportunities and not only the challenges that it brings.


---
DISCOM Senior Management Workshops (DM)
| Code | Date | Location | Capacity | Application deadline | Application |
| --- | --- | --- | --- | --- | --- |
| DM-1 | 27.04.2018 | Rajkot | 20 | 13.04.2018 | Closed |
| DM-2 | 30.04.2018 | Mehsana | 20 | 16.04.2018 | Closed |
| DM-3 | 02.05.2018 | Vadodara | 20 | 18.04.2018 | Closed |
| DM-4 | 04.05.2018 | Surat | 20 | 20.04.2018 | Closed |
| DM-5 | 03.10.2018 | Dehradun | 20 | 26.09.2018 | Apply here |
| DM-6 | 05.10.2018 | Dharamshala | 20 | 28.09.2018 | Apply here |
| DM-7 | 08.10.2018 | Jammu/Srinagar | 20 | 01.10.2018 | Apply here |
| DM-8 | 10.10.2018 | Daman | 20 | 03.10.2018 | Apply here |
| DM-9 | 12.10.2018 | Silvassa | 20 | 04.10.2018 | Apply here |
---
Target groups and certification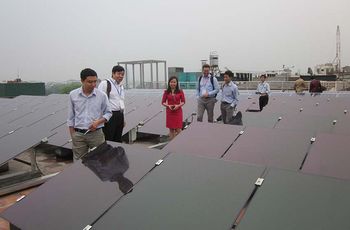 This workshop is suitable for professionals at senior management positions with electrical distribution companies in India and those interested to actively shape India's energy future. The workshop will build upon the power distribution engineering knowledge of its participants.
After completion of the workshop, participants will receive an internationally recognised RENAC certificate.
---
Learning objectives
The goal of this series of workshops is to give senior DISCOM managers the opportunity to discuss the opportunities and challenges of the Indian energy transition among peers and with an internationally renowned expert in the field of renewable energy grid-integration. After the workshop participants will be able to:
Determine effects of integrating higher shares of GRTPV into the distribution network.
Understand photovoltaic technology fundamentals with regard to grid integration (MPP-tracking and introduction to inverter technology)
Explain voltage control concepts with PV (static and dynamic voltage control with grid connected PV in low, medium and high voltage grids; grid code requirements)
Explain frequency control with PV (residual load approach, probabilistic balancing power capacity dimensioning, reliable photovoltaic generation capacity, PV short-term power forecasts and grid code requirements)
---
Methods and resources
Each workshop is designed for a maximum of 20 participants and will be led by an international expert. By applying an interactive approach to the workshop, participants will immediately apply the knowledge they gain in different exercises. These exercises and the resulting discussions will help participants identify common difficulties and effective solutions they can apply when working with renewable power sources.
---
Costs
The Programme will cover 100% of the training fees for the training. This includes all course materials (colour printed hard copies) and teaching equipment. The inclusive catering will provide lunch and coffee/tea breaks for the duration of the workshop. Personal expenses such as travel and accommodation for the duration of the training will have to be covered independently by the participants.
Online Application Form
Apply here for DM - Workshops

Mr. G Naga Brahmam
Sr. Executive
Steinbeis Centre for Technology Transfer India
Tel.: +91 40 64 645 26 066
Mobile: +91 98 49 935 962
Email: naga[at]2eskills.com
---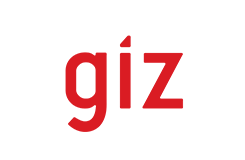 ---
---
Impressions of the RENAC seminars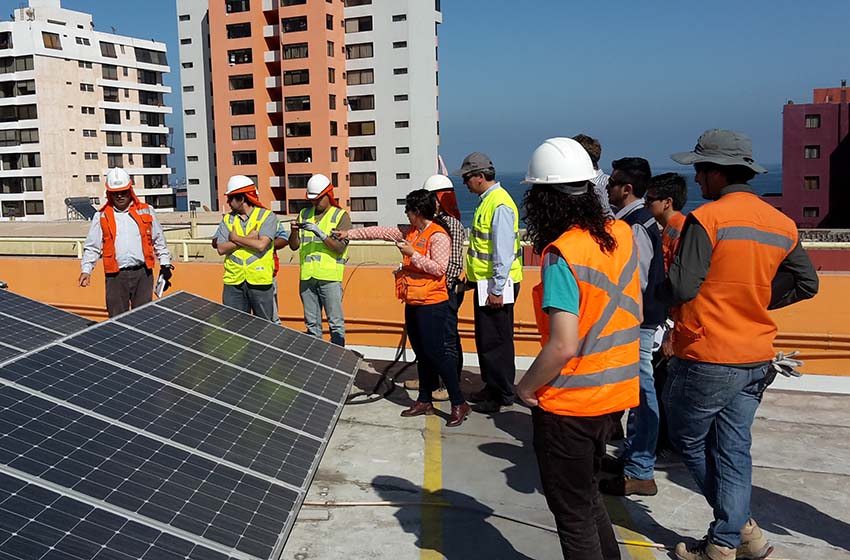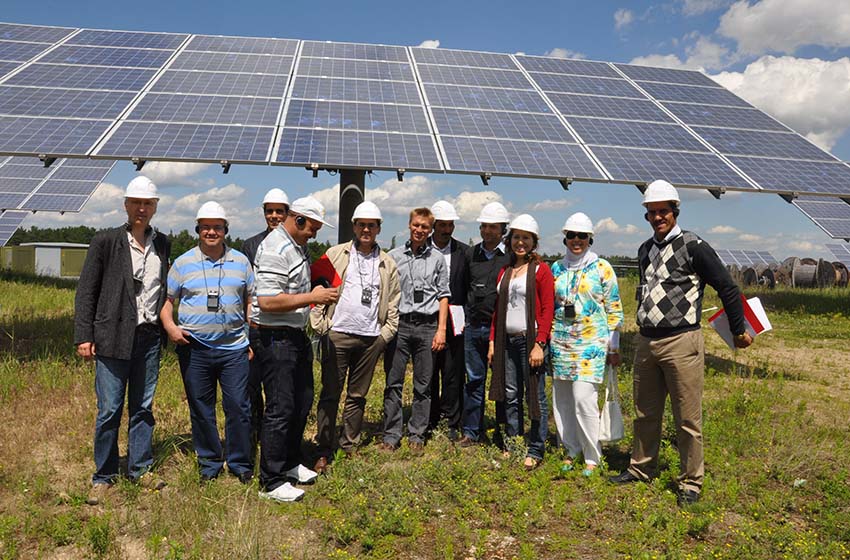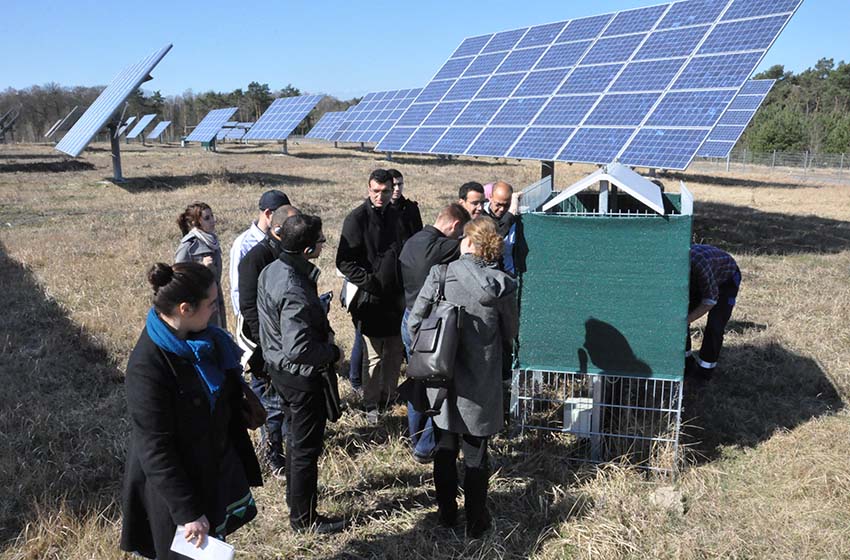 The training facility and the material were excellent. Overall, the training experience was enriching. We, as a discom, are gearing up to integrate at least 20% renewable power (capacity basis) in the next 2 years. This training shall help plan smooth integration and also the need for balancing power.

Abhishek Ranjan, BSES Rajdhani Power Limited, India, DISCOM Study Tour July 2017
---
It was a wonderful opportunity at RENAC to learn techno-commercial aspects of renewable energy to create sustainable market structure by enabling policy framework.

Bharat C. Godhani, Dakshin Gujarat Vij Company Ltd., India, DISCOM Study Tour July 2017
---
The seminar transfers critical knowledge of renewable energy technologies and practical solutions to energy management problems in my country.

Kitisak Nokyou, Thailand, P3-Berlin "Renewable Energy & Grid Integration / Energy Transition", 2015
---
I became aware how the VRE can fit into the grid with flexible conventional power plant.

Rudi Irawan, Indonesia, P3-ManGrid-IDN "Management Aspects of Renewable Energy Grid Integration", 2015