TROPHI - Trainings on Rooftop Photovoltaics Systems in India
Trophi - Supporting India's ambitious targets for rooftop PV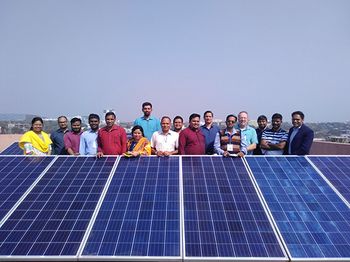 India has seen tremendous growth in installation of solar PV systems. India is on track to reach its ambitious goals defined in the National Action Plan for Climate Change (NAPCC) and Jawaharlal Nehru National Solar Mission (JNNSM). However, the sector of grid-connected rooftop systems (GRTPV) lags behind its targeted 40GWp installed by 2022 with only 1.2GWp installed to date.
With "Trainings on rooftop photovoltaic systems in India - TROPHI" the German and Indian government enable the Renewables Academy (RENAC) to facilitate a sophisticated training programme in India. Renowned international and national experts and trainers will deliver high-quality trainings and workshops for key stakeholders. International best-practices combined with Indian expertise will pave the way for improving conditions for more GRTPV installations.

---
Who can attend a TROPHI training or workshop?
Distribution companies (DISCOM), State Nodal Agencies (SNA), Solar Energy Corporation of India (SECI), Skills Council of Green Jobs (SCGJ) and the Power Sector Skills Council (PSSC) will receive individual programmes to actively take up their part in reaching India's targets for grid-connected rooftop systems (GRTPV) systems:
RENAC and GIZ uphold gender equality as a quality aspect of our work. We foster and employ innovative, participatory learning approaches and methodologies that are beneficial for both male and female participants. Being a driver of equal opportunity, we strongly encourage female participation at our offered trainings - wherever possible.
If you are interested in attending one of the trainings please use the links above to navigate to a more detailed workshop / training description. There you can apply directly for your training or workshop using the application form. The selection of participants will be based on the information given in the application form.
---
Interested candidates are kindly invited to apply online using the links for their respective training. The evaluation and selection of participants will be based on the information given in the application form.
Abishek Dalal
Jr. Technical Expert
Deutsche Gesellschaft für internationale
Zusammenarbeit (GIZ) GmbH
Mobile: +91 7206660171
Email: abishek.dalal[at]giz.de
Web: www.giz.de
---
---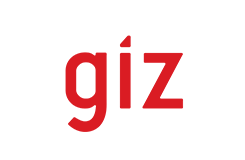 ---
---