Green Banking - Trainings on Green Energy and Climate Finance
The successful programme - now available worldwide
Due to the successful implementation and conduction of the project "Green Banking - Capacity Building on Green Energy and Climate Finance" in Southeast Asia, RENAC is now amplifying and extending their training offers in the area of Green Energy Finance in Green Banking.
With our capacity building programmes in the field of Green Energy and Climate Finance we aim to globally
Increase the availability and use of financing instruments for RE and EE projects
Increase the willingness of financial institutions to get involved in RE and EE finance
Facilitate the accessibility to global climate finance options
---
Why Green Banking?
Renewable Energy (RE) and Energy Efficiency (EE) investments are growing tremendously all over the world providing new business opportunities in the financial sector. The trainings offered by RENAC promote the possibility to keep track with the state of the art of RE and EE finance, to network and seize new business opportunities in growing green markets.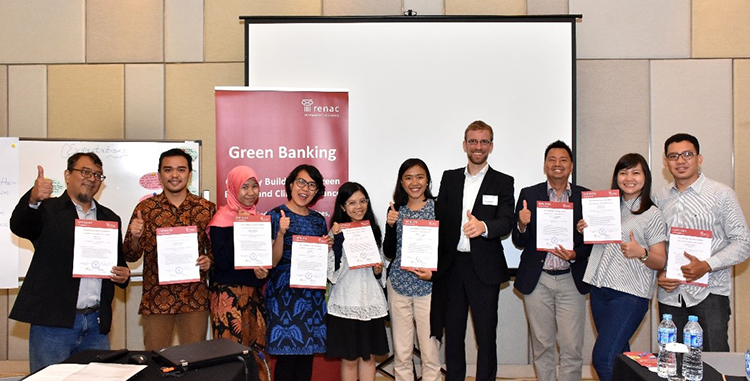 ---
What does Green Banking offer?

Participants will gain specific know-how in renewable energy and energy efficiency technologies, as well as appropriate risk evaluation and mitigation schemes. The development of private sector finance instruments for climate change mitigation will be fostered and the readiness to leverage national credit lines with international climate change mitigation schemes will be increased. Knowledge about existing international climate change mitigation funds and the available access opportunities will be disseminated.
Target groups:
Commercial banks
Development banks
Private equity, risk capital and infrastructure funds
Institutional investors
Utilities
Project Developers
---
Green Banking trainings commercially available

Choice of two different packages
Package 1: Renewable Energy Finance (RE)
Introduction to RE projects and technologies
RE project finance
Standard contracts in RE projects
RE support mechanisms
Register for the upcoming intake here!
Package 2: Energy Efficiency Finance (EE)
Introduction to EE projects and technologies
Appraisal of EE projects
Energy audits and ESCOs
EE support mechanisms
Register for the upcoming intake here!
Complementary modules for both Learning Paths:
Political and market frameworks
Overview on international climate finance
Case studies
---
Day 1: Fundamentals
RE Markets and Green Energy Finance
Fundamentals of RE technologies
Institutional frameworks and financing conditions
Project risks and mitigation techniques
Day 2: Project Finance & Valuation
Cash Flow planning and valuation
Project financing sources
Due Diligence
Day 3: Financial Modelling
The RENAC Financial Model
Financial modelling
Case Study exercise
---
Main Topics:
Fundamentals of RE and EE technologies
Political and legal market frameworks
Project financing and project valuation (RE and EE)
Financial modelling
International climate finance options
Online Training
8 modules, 20 weeks
Assessment after each module
Live virtual classrooms and online lectures
Support via email and online forum
Face to Face Seminar
3 days seminar
Hands-on training and practical exercises
Final Exam on day 3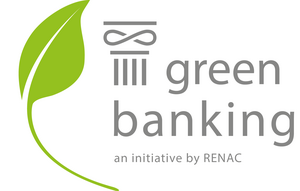 ---