Green Energy Finance Specialist (GEFS)
Content
Learning objectives
Target groups
Course details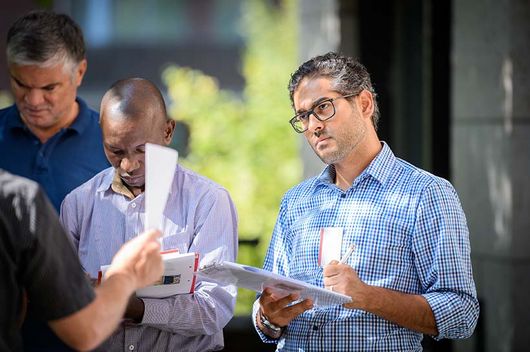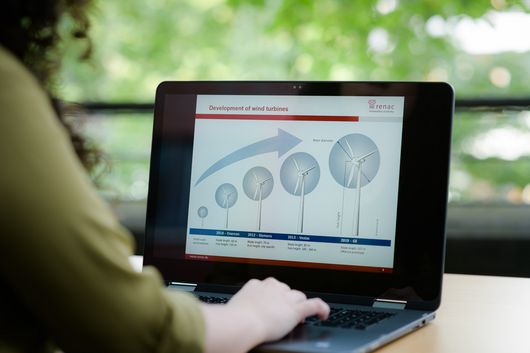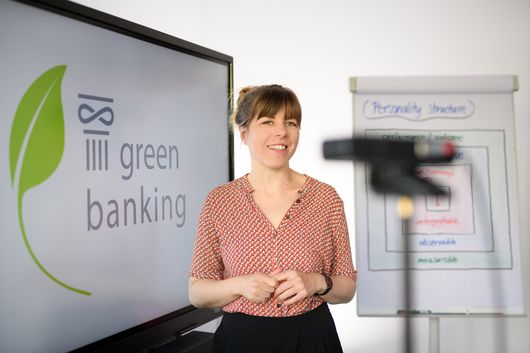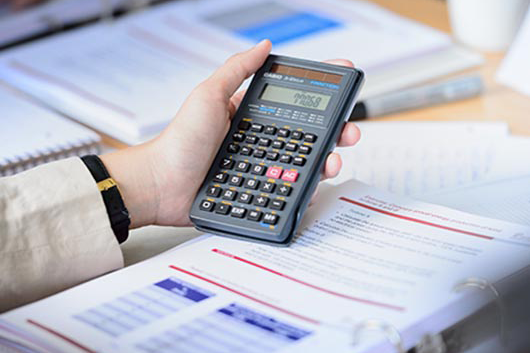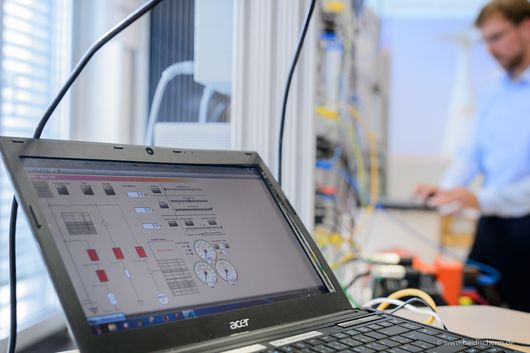 Highlights
Flexibility to study at any time and from any location
RENAC content expert and learning platform technical support
Moderated discussion forum for students
Live lectures
Multimedia learning materials
Self-assessments, assignments and final exam
28 ECTS credits with additional university exercises and exams towards the Master of Science in Business Management with a major in Green Energy and Climate Finance
Under the process of being certified by FIBAA
RENAC certificate upon successful completion of the training
We offer discounts for our alumni, group bookings, and multiple purchases. Contact us for further details.
____________________________________________________________________________________
Contact
Katharina Hartmann
Project Director Green Energy and Climate Finance
Tel: +49 (0)30 58 70870 24
Email: hartmann[at]renac.de
Available dates & times
Next Date
Type of training
Language
Registration deadline
Price €
VAT Info
Early bird €
Price €*
Valid until
01.10.23 - 31.03.24
Blended learning
EN
10.10.2023
3.808,00*
3.200,00

3.808,00*
3.200,00
01.04.24 - 30.09.24
Blended learning
EN
10.04.2024
3.808,00*
3.200,00

3.427,20*
2.880,00
3.427,20*
2.880,00
20.02.2024
* including 19 % of German VAT
Lecturers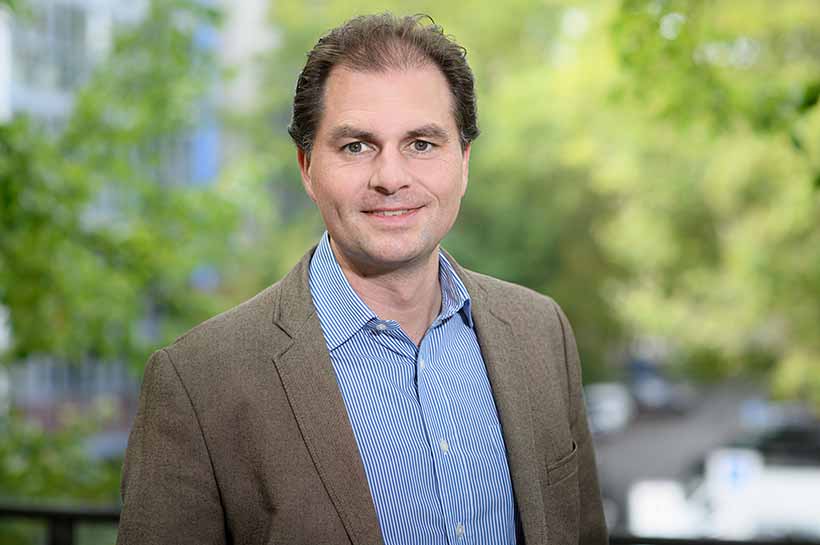 Alexander Boensch, RENAC
Current position:
Since 2016, Alexander Boensch has been a project director in RENAC's Green Banking team. Before joining the team, Alexander worked with RENAC as an external consultant providing seminars, course design concepts, and e-learning content for 8 years.
Professional experience:
Alexander is an experienced financial economist working in the banking and finance industry with a sector focus on energy since 2003. As a financial consultant for renewable energy project developers, financial investors, and public utilities, he was responsible for structured and corporate finance, risk and treasury management, capital procurement, bank marketing, and M&A activities. Alexander has been involved in renewable energy projects with an installed capacity of more than 1 GW and successfully raised capital of more than EUR 2 billion. In addition to his work in renewable energy finance consulting and training, he is a lecturer for academic courses on corporate finance, capital markets, and renewable energy economics at various academic institutions.
Education:
Alexander Boensch has a master's degree (M.A.) in International Economics and an undergraduate degree in Business Administration, Finance and Strategic Management.
Björn Dransfeld, The Greenwerk
Current Position:
Founding Partner of the greenwerk, a German based advisory firm on international climate policy and finance
Professional experience:
Björn Dransfeld is an expert on United Nations Framework Convention on Climate Change (UNFCCC) climate policy with a focus on mitigation and finance, and with more than fifteen years of experience in development cooperation. For over a decade he has been leading consultancy projects for donors and international organizations in the area of climate policy and finance, and is supporting stakeholders in developing countries in understanding and accessing international climate finance instruments. As advisor, he reflects insights on various climate finance related aspects such as the Green Climate Fund (GCF) and the UNFCCC negotiations on finance to political decision makers and country focal points. As technical expert, he puts his knowledge to work by developing concept notes and funding proposals for inter alia the GCF or the Global Environment Facility (GEF). As researcher, he is assessing local investment conditions and barriers, the global climate finance architecture as well as latest developments of multilateral climate policy, such as the state of Nationally Determined Contributions (NDC) implementation in various countries. He regularly publishes on the state and needs of climate finance in the global south in articles, policy briefs and reports. Björn believes that knowledge transfer is key for a global green revolution, and thus is eagerly contributing to an international dialogue on climate policy and finance. To foster stakeholder engagement, he frequently serves as trainer and speaker on climate finance in trainings and workshops in developing countries, as well as in virtual classrooms and webinars. Since 2017, Björn is supporting RENAC with their GEFS trainings. From 2007 to 2014, Björn worked for the Perspectives GmbH, a climate policy think-tank in Hamburg, Germany, with a focus on climate policy and carbon pricing. Hereby, he gained special expertise on economic instruments under the UNFCCC regime and dealt with enhancing co-benefits of Post-2020 mitigation instruments. In 2006, Björn worked for Suzlon Energy, an Indian CDM project developer in Delhi / India. Björn is board member of the NGO ClimateNet e.V., is heading its UNFCCC delegation and enjoys organising its workshops at UNFCCC meetings.
Education:
Björn holds a Master in Political Science and Economics at the University of Hamburg, where he focused on environmental, climate and energy policy as well as public services.
Sebastian Eberhardt, RENAC
Current Position:
Since 2022, Sebastian Eberhardt has been an external consultant in RENAC's Green Banking team after successfully completing the GEFS program in 2021. He provides online and face-to-face seminars, as well as support for the revision of e-learning content.
Professional Experience:
After completing his degree in industrial engineering at TU Dresden, Sebastian embarked on his career in the renewable energy sector. His first job led him to a consulting firm in Berlin, where he gained substantial experience as an analyst in M&A advisory, specializing in financial modeling, structured finance, and transaction management (both buy-side and sell-side). Since 2018, Sebastian has been working as a Team Lead in Structured Finance for a major renewable energy project developer located near Berlin. In this role, he oversees project financing and commercial project management, which has allowed him to build an extensive network of relationships with banks and investors.
Education:
Sebastian Eberhardt holds a master's degree (M. Sc.) in Industrial Engineering and Management with majors in Energy Technology, Environmental Management, and Energy Economics. He also possesses an undergraduate degree (B. Sc.) in Business Administration and Engineering with a specialization in Production and Organization.