Certificado en Desarrollo de Proyectos de Energías Renovables: Fotovoltaica
Content
Learning objectives
Target groups
Course details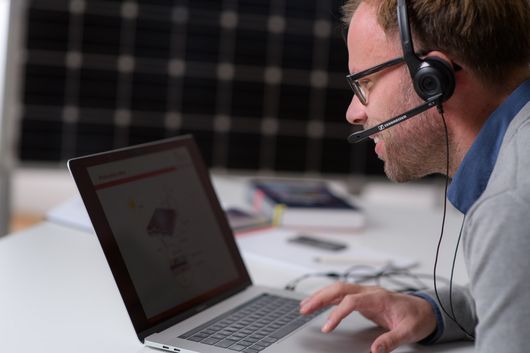 Highlights
Flexibilidad para aprender en cualquier lugar y en cualquier momento
Asistencia técnica para la plataforma de aprendizaje y expertos en contenidos de RENAC
Foro de discusión para participantes con moderación de RENAC
Conferencias en vivo
Material de aprendizaje multimedia
Autoevaluaciones, tareas y examen final
Certificado de la Staatliche Zentralstelle für Fernunterricht - ZFU (Autoridad Alemana de Educación a Distancia)
Se otorgará un certificado RENAC al finalizar el programa con éxito
Ofrecemos descuentos para nuestros exalumnos, para reservas de grupos y compras múltiples. Para más información, póngase en contacto con nosotros.
Lecturers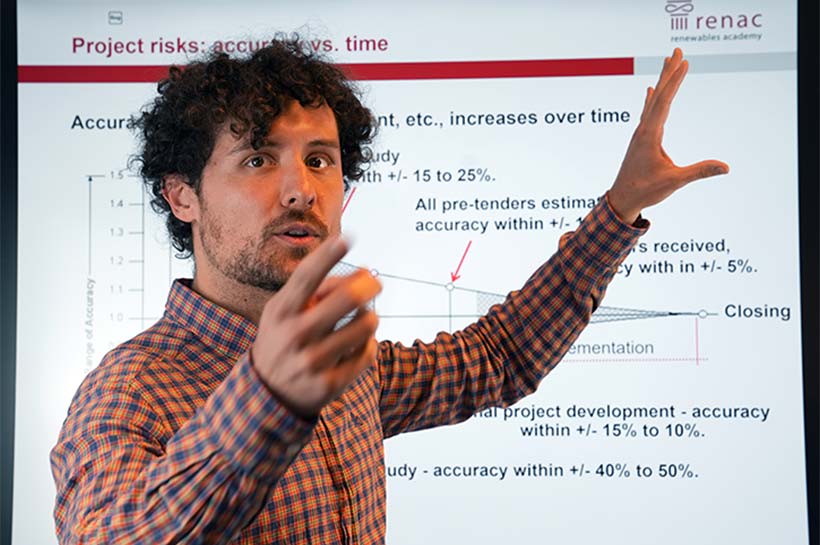 Rafael Juan Martí, RENAC
Current Position:
Rafael Juan Martí is a project director and instructor at the Renewables Academy (RENAC) AG in Berlin. Rafael joined RENAC in 2021 and has been working on capacity building in renewable energies and green energy business projects as part of the Solar Energy/Energy Efficiency/Rural Electrification team. He is also a mentor for green energy companies and entrepreneurs in Africa as well as a trainer for the development of solar projects and storage solutions. Rafael is currently specialising in ESG and impact investing.
Professional Experience:
Before joining RENAC, Rafael gained several years of experience working on solar project development in Latin America. He has worked in the area of business development with several companies in different points of the renewable solar industry chain and has technical as well as commercial knowledge in power electronics and energy storage solutions.
Education:
Rafael Juan Martí holds an MBA in International Business Management from the Menéndez Pelayo International University in Madrid, Spain and a postgraduate diploma in Energy Economics and Management from Monterrey Institute of Technology in Monterrey, Mexico. From the University of Valencia in Valencia, Spain, he received a Law and Political Science double bachelor's degree. Rafael speaks Spanish, English, German, and French.