---
The online training of the EnerTracks programme consists of four modules. Modules can be completed in the following ways:
As part of a consecutive programme with participants completing modules 1 – 4;
as modules are independent of each other, they can also be taken in nonsequential order; or
participants can also opt to take less than four modules.
Overview of module topics:
Module 1 provides a general introduction to power system transformation.
Module 2 covers critical economic and political aspects of renewable energy.
Module 3 investigates the technical facets of integrating renewable energy systems.
Module 4 addresses new trends and their potential to shape future power systems.
Candidates will receive a certificate for each module completed. Candidates who successfully complete all four modules will receive an Energy Transformation Expert certificate.
Target Groups
The online training programme is designed for individuals with nationalities from eligible countries who are employed in the energy sector and who are willing to work on decarbonisation of the power system.
Applicants from both the public and private sectors are welcome to apply to join the programme.
The programme language is English. Participants should have a functional level of English and feel comfortable reading and writing in this language.
Applicants should apply online within the announced application periods and accept the terms of reference for the scholarship.
Please note: University students are not eligible to enrol in the programme. Applicants must be currently employed.
---
The EnerTracks online training programme prepares participants to excel in transforming power systems and addressing challenges in the process of decarbonisation.
Participants will learn how to:
Distinguish different types of power systems and their characteristics.
Identify the suitability of political support mechanisms to meet specific targets.
Evaluate technical challenges of integrating large shares of variable renewable energy to the grid.
Assess the pros and cons of future trends in the power sector.
Online Training Methodology
The online training is designed for self-paced study. A series of virtual classroom sessions, short assignments, and forum discussions make the programme interactive and engaging.
Depending on individuals' background knowledge, participants should expect to commit about 50 hours of their time to learning and coursework, which includes: reading and understanding the material, watching video lectures (both live and recorded), completing self-assessments to test understanding of materials covered., participating in the forum, and submitting short assignments.
Participation in the online programme is free of charge and includes access to texts and videos, tests, lectures from experts and professionals delivered via virtual classroom sessions, and technical and organisational support via the forum and email.
The online learning modules developed by the Renewables Academy AG (RENAC) offer participants the opportunity to delve into important energy transformation topics at their own pace. These courses are designed to cover topics at different levels, providing a range of learning options from introductory to more advanced courses around the political, economic, and technical aspects related to the transformation of energy systems.
The programme qualifies participants who complete all four modules to be recognised as an Energy Transformation Expert.
---
Albrecht Tiedemann
Project Director
Tel: +49 (0)30 58 70870 40
Fax: +49 (0)30 58 70870 88
Email: enertracks[at]renac.de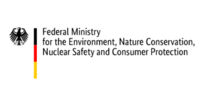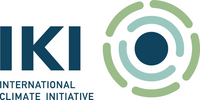 ---
---