Green Banking for Recovery
Capacity Building to Support COVID-19 Response with Green Energy Finance (Nigeria)

---
What is this project about?
Green Banking for Recovery -Capacity building to support a sustainable Covid-19 response with green energy finance seeks to contribute to a lasting improvement of financing options for Renewable Energies (RE) and Energy Efficiency (EE), advancing a sustainable COVID-19 response through their expansion, and laying the ground for a swift and green long-term recovery in the region.
As knowledge has been recognized as a key factor for the sustainable development of clean and secure energy supplies, this programme aims to spread the necessary know-how along the value chains of green energy markets.
This programme will be implemented in Nigeria in cooperation with GET.invest, a European programme to mobilise investment in decentralised renewable energy, supported by the European Union, Germany, Sweden, the Netherlands, and Austria; and in partnership with the Nigerian Energy Support Programme (NESP), (a technical assistance programme co-funded by the European Union and the German Federal Ministry for Economic Cooperation and Development (BMZ) and implemented by Deutsche Gesellschaft für Internationale Zusammenarbeit (GIZ) GmbH in collaboration with the Nigerian Ministry of Power). It will offer scholarships for a 12-week Online Training as well as a five-day Train-the-Trainer course.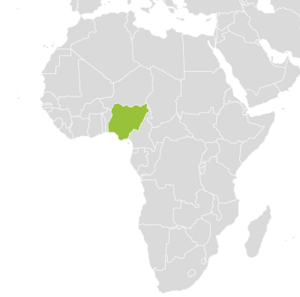 ---
General overview of green finance topics
Fundamentals of RE and EE technologies
COVID-19 and crisis resilience
Regional case studies
State of the art technologies for Green Recovery
The programme offers scholarships for a 12-week Online Training and a five days Train-the-Trainer course.
Up to 80 scholarships for the participation in the Online Training and up to 12 scholarships for the Train-the-Trainer course are available
At the end of this Online Training, scholars will be qualified to:
Understand the interdependencies between a more crisis-resilient renewable energy sector, COVID-19 pandemic and the domestic economy
Enable finance institutions to assess financing applications for RE and EE projects in their regions
Make international climate finance available to local / national financial institutions
Establish professional training for finance specialists of RE and EE projects in the country on a long-term basis
The programme will equip partner institutions from Nigeria with the know-how to transfer knowledge within the domestic banking sector, including but not limited to:
Microfinance Institutions (MFIs) and SACCOs

Commercial Banks

Insurance companies

Development Finance Institutions (DFIs)

Institutional investors

Private equity, risk capital and infrastructure funds
As well as:
Team leaders involved in the implementation process and operations of new financial products for sustainable and climate related investments

Policy makers from ministries, departments and sector agencies (MDAs)

Trainers with a track record in financial or sustainable energy/finance training activities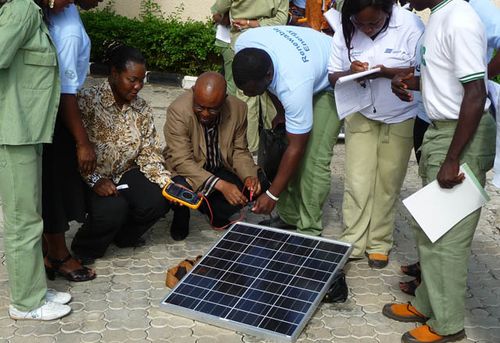 ---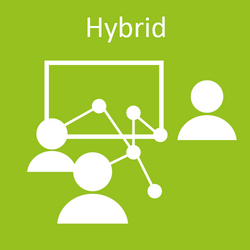 Semi-virtual one day workshop
Introduction of the online learning journey
Meeting and networking opportunity for local participants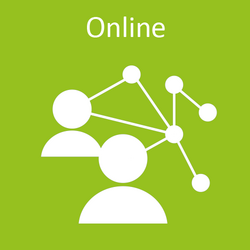 Flexible access: at any time, from any location
Compatible with full-time job schedules
Interactive learning platform and innovative pedagogical resources
Complemented by a state-of-the-art course on Green Recovery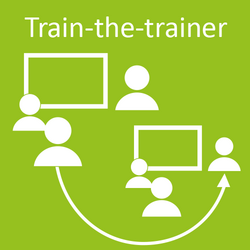 Train-the-Trainer Seminar
Intended for long lasting impact and capacity building
Designed for upgrading training skills, tools and methods of the participants
Virtual, live or in-person training for a more personalised experience
---
Applications are closed now.
Scholars have been selected based on the information given in the application form, their professional background and motivation for green finance.
The courses, case studies and webinars are conducted in English
Participants receive a RENAC certificate upon successful completion of the training after taking a multiple-choice exam. For any question, please e-mail our Green Banking team at greenrecovery[at]renac.de.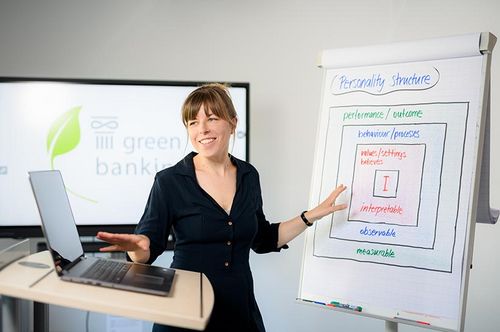 ---
GET.invest is a European programme which supports investments in decentralised renewable energy. The programme targets private sector business and project developers, financiers and regulators to build sustainable energy markets in developing countries. Services include market information, a funding database, matchmaking events and access-to-finance advisory. The programme is supported by the European Union, Germany, Sweden, the Netherlands, and Austria, and works closely with initiatives and business associations in the energy sector.
---
Agnieszka Kedzierska
Project Director
RENAC climate & energy gGmbH
Tel: +49 (0)30 58 70870 29
Email:kedzierska[at]renac.de

---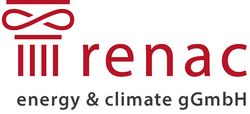 ---