Certified Renewable Energy Project Developer: Photovoltaics
Content
Learning objectives
Target groups
Course details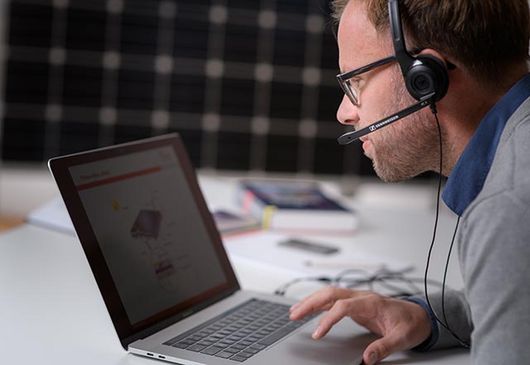 Highlights
Flexibility to study at any time and from any location
RENAC content expert and learning platform technical support
Moderated discussion forum for students
Live lectures
Multimedia learning materials
Self-assessments, assignments and final exam
Certified by the Staatliche Zentralstelle für Fernunterricht - ZFU (German Authority for Distance Learning)
RENAC certificate upon successful finalisation of the programme
We offer discounts for our alumni, group bookings, and multiple purchases. Contact us for further details.
____________________________________________________________________________________
Contact
Raquel Cascales
Project Director E-Learning and Blended Learning
Tel: +49 (0)30 58 70870 46
Email: onlineacademy[at]renac.de
Lecturers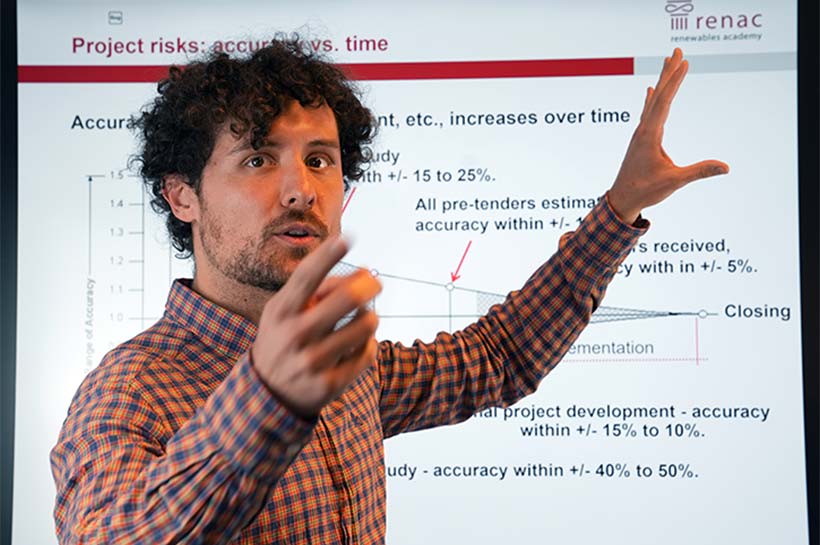 Rafael Juan Martí, RENAC
Current Position:
Rafael Juan Martí is a project director and instructor at the Renewables Academy (RENAC) AG in Berlin. Rafael joined RENAC in 2021 and has been working on capacity building in renewable energies and green energy business projects as part of the Solar Energy/Energy Efficiency/Rural Electrification team. He is also a mentor for green energy companies and entrepreneurs in Africa as well as a trainer for the development of solar projects and storage solutions. Rafael is currently specialising in ESG and impact investing.
Professional Experience:
Before joining RENAC, Rafael gained several years of experience working on solar project development in Latin America. He has worked in the area of business development with several companies in different points of the renewable solar industry chain and has technical as well as commercial knowledge in power electronics and energy storage solutions.
Education:
Rafael Juan Martí holds an MBA in International Business Management from the Menéndez Pelayo International University in Madrid, Spain and a postgraduate diploma in Energy Economics and Management from Monterrey Institute of Technology in Monterrey, Mexico. From the University of Valencia in Valencia, Spain, he received a Law and Political Science double bachelor's degree. Rafael speaks Spanish, English, German, and French.