Applying Renewable Energy: Market Leaders
Content
Learning objectives
Target groups
Course details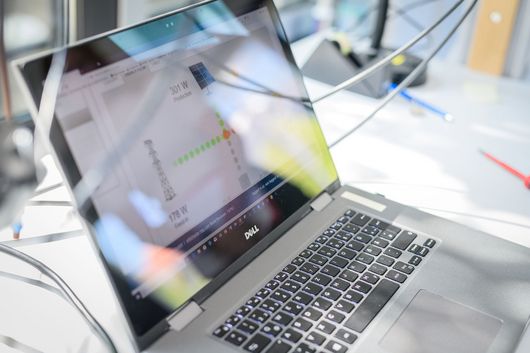 Highlights
Flexibility to study at any time and from any location
RENAC content expert and learning platform technical support
Moderated discussion forum for students
Live lectures
Multimedia learning materials
Self-assessments, assignments and final exam
Certified by the Staatliche Zentralstelle für Fernunterricht - ZFU (German Authority for Distance Learning)
RENAC certificate upon successful finalisation of the programme
We offer discounts for our alumni, group bookings, and multiple purchases. Contact us for further details.
____________________________________________________________________________________
Contact
Raquel Cascales
Project Director E-Learning and Blended Learning
Tel: +49 (0)30 58 70870 46
Email: onlineacademy[at]renac.de
Available dates & times
Next Date
Type of training
Language
Registration deadline
Price €
VAT Info
Early bird €
Price €*
Valid until
01.04.23 - 30.09.23
Online
EN
03.04.2023
459,99*
386,55

459,99*
386,55
01.10.23 - 31.03.24
Online
EN
10.10.2023
459,99*
386,55

414,00*
347,90
414,00*
347,90
20.08.2023
* including 19 % of German VAT
Lecturers
Albrecht Tiedemann, RENAC
Current position:
Albrecht Tiedemann is a director at the Renewables Academy (RENAC) AG since 2009. He manages the CapREG Program "Capacity Development on Renewable Energy and Grid Integration" for Professionals from Indonesia, Philippines, Thailand, Vietnam, Mexico, Peru and Ecuador working in the public and private energy sector. He is responsible for Blended e-Learning seminars (renewable energy and grid integration) and works as a trainer for wind energy (resource assessment, technology, hybrid wind/PV micro grids and wind farm economics) and for grid integration of renewables (balancing power and capacity credit calculation, short term power forecast for wind and solar). Mr Tiedemann moderates and chairs panel discussions, workshops, seminars and conferences.

Professional experience:
From 2003 to 2009 he was Project Director at the German Energy Agency (dena) GmbH and there he worked as a Consultant for the German Federal Ministry of Economics & Technology, the Federal Ministry for the Environment, the European Commission and enterprises in the energy sector. Furthermore, he was the Chairman of Offshore Wind Standing Committee of the Federal government and the coastal Länder as well of the Forum Offshore Wind Energy and Nature Conservation. Mr. Tiedemann has been executively involved in the integration of renewable energies into the German energy supply system and in conducting strategic analysis for the German energy sector (German grid-study I and II until 2020 and 2030).
From 1989 to 2003 he worked as scientific assistant for the Federal Environmental Agency of Germany where he was responsible for developing environmental friendly technologies.

Education:
He holds a degree as "Engineer of Environmental Protection Technology" from the Technical University Berlin.