TRANSNATIONAL TRAINING AND CERTIFICATE
TRAINER FOR CLIMATE ACTION & SUSTAINABLE DEVELOPMENT WITH CO-BENEFITS OF RENEWABLE ENERGY
Train the COBENEFITS Trainer
28 March - 07 April 2022
This virtual, two-week transnational train-the-trainer programme aims to support trainers with delivering training content. The programme focuses on increasing and improving the didactic skills and co-benefits-specific knowledge of trainers. Furthermore, the programme fosters mutual learning, exchange and networking opportunities, and the strengthening of the global COBENEFITS community.
---
OVERVIEW OF THE COBENEFITS TRAIN-THE-TRAINER PROGRAMME
The training programme is designed for 16 motivated participants, four (4) from each COBENEFITS partner country: South Africa, Turkey, Mexico, and Kenya. The training primarily targets stakeholders who are acting as multipliers in their countries and/or who are motivated to design and conduct COBENEFITS training programmes.
Training components include lectures, practical exercises, group work, and role-playing activities as well as presentations by key experts and participants. Participants who attend all 24 seminar sessions of the programme will receive the certificate, "Trainer for Climate Action & Sustainable Development with Co-Benefits of Renewable Energy."
For more information on participation prerequisites and on training programme content, please refer to the training agenda and the training brochure.
Date
Topic
Duration
Agenda
Application Deadline
Online Application
Week 1: 28 - 31 March 2022

Didactics: COBENEFITS Train-the-Trainer
COBENEFITS Role-play: Sustainable Development & Climate Action Plan

4 half-days,
Monday - Thursday from 2:00 p.m. to 6:00 p.m. CET
download
14 March 2022
closed
Week 2: 04 - 07 April 2022

Green Recovery Plan
Communication for Sustainable Action
SCREEN tool application

4 half-days,
Monday - Thursday from 2:00 p.m. to 6:00 p.m. CET
download
14 March 2022
closed
Albrecht Tiedemann
Project Director
Tel: +49 (0)30 58 70870 40
Fax: +49 (0)30 58 70870 88
Email: tiedemann[at]renac.de

Charlene Rossler
Project Manager
Tel: +49 (0)30 58 70870 43
Fax: +49 (0)30 58 70870 88
Email: rossler[at]renac.de
---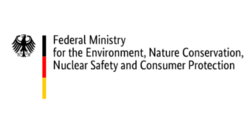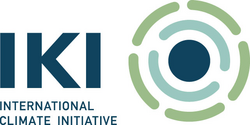 ---