Webinar series – Solar Power for Iraq
Introduction to Promising Applications with Photovoltaics (PV)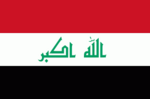 ---
What are the webinars about?
A transition in Iraq's energy supply is on the way. The government set a goal to reduce the current dependence on fossil fuels and to reach a share of 10 percent of renewable energies by 2028. The climate conditions in Iraq support the extension of wind and photovoltaics, using solar energy particularly. The transition needs a development of private companies in the photovoltaics (PV) market that will come along with job creation and the securement of safe, reliable, and sustainable energy supply.
With our webinar series we address potentials of the PV market developments in Iraq. Interdisciplinary experts from Iraq and Germany will share their knowledge on
successful solar power applications,
their economic analysis and,
give impulses for policy and business development.
The webinar series ends with an outlook of the Energy Innovation Coaches scholarship programme and further long-term activities in Iraq under the "Private Sector Development and Employment Promotion (PSD) Project". The PSD focuses – among other topics – on supporting entrepreneurs in market innovations of sectors with growth potential such as renewable energy sector. The PSD project is commissioned by the German Federal Ministry for Economic Cooperation and Development (BMZ), co-funded by the European Union (EU) and implemented by the Deutsche Gesellschaft für Internationale Zusammenarbeit (GIZ) GmbH.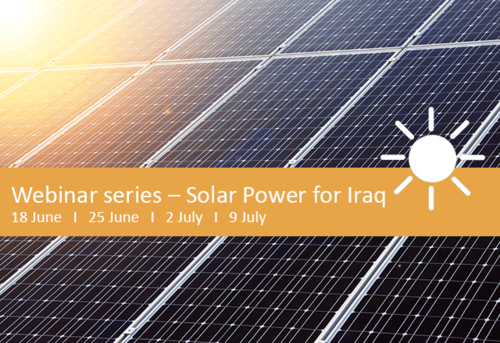 ---
Who can attend the webinars?
The webinars are free of cost for participants, and open for anyone with a particular interest in the topic, for example:
Representatives of micro, small and medium enterprises (MSME),
Potential clients from residential sector, industry, public organizations, and commerce,
Potential trainers of education or vocational training programs,
Individuals who want to pursue a career in PV market development and who are interested to become Innovation Coaches.
What is the learning objective?
The webinars will encourage interaction between speakers and audience. They aim to cover the following questions:
How do successful solar power applications look like in different fields?
How do the economic parameters look like for different applications?
What are non-financial benefits of solar power?
Which policies are desired for a successful solar power market development?
How can interested candidates get involved as Energy Innovation Coaches?
GIZ is a federal enterprise and service provider in the field of international cooperation for sustainable development, delivering tailor-made, cost-efficient and effective services in over 120 countries worldwide.

Renewables Academy AG (RENAC) is a Berlin based specialist on education and training of renewable energy technologies and energy efficiency. RENAC works on behalf to GIZ to implement the webinar series and Energy Innovation Coaches programme.
---
---
What is the Energy Innovation Coaches Programme?
RENAC facilitates a training and mentoring programme for Energy Innovation Coaches (EIC). The idea is to ramp up the PV market by fostering knowledge exchange, linking stakeholders, and enabling idea generation. EICs shall consult companies on energy supply with PV, solar thermal and optimizing their energy consumption by energy efficiency measures. After attending the programme EICs shall be in the position to consult the building sector as well as industry and commerce on renewable energies (RE) and energy efficiency (EE) by:
evaluating the energy supply and the possibilities for the application of PV and solar thermal,
identifying the possibilities where and how much energy can be saved,
giving a comprehensive overview of buildings and industrial processes and their weak points,
showing how economical the individual energy-saving options are,
suggesting concrete measures to supply energy using RE and to save energy by EE.
The planned programme will support EICs to prepare for their consultancy tasks with several capacity building and mentoring activities. A broad experience in energy topics combined with a certain seniority will be a precondition to apply for participation.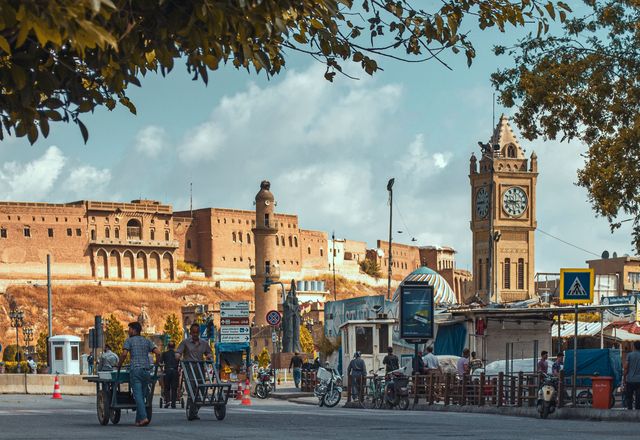 ---
---

---