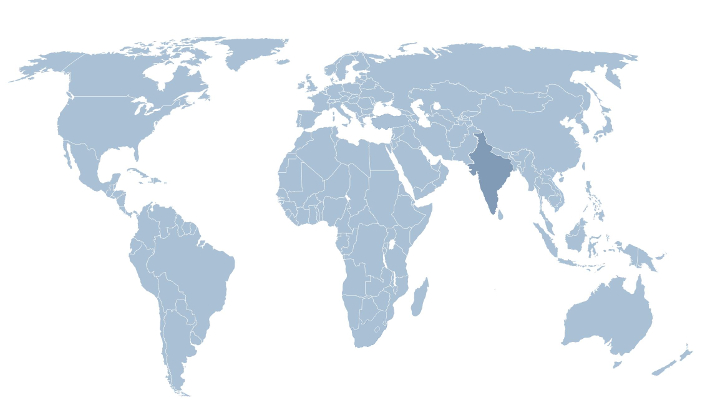 Based on capacity needs assessments, bilateral meetings with major stakeholders and co-benefits council workshop conducted in 2017, the following political priorities and co-benefits were identified by major political stakeholders and leading research institutions in India:
Co-benefit 1: Energy access (cost saving and other opportunities)
Co-benefit 2: Future development of employment in the power sector, skills and education needed (employment opportunities)
Co-benefit 3: Health benefits related to less carbon-intensive power sector (health-related opportunities)
These have been explored in more detail in research projects by national knowledge partners in country-specific co-benefits assessment reports that are available for download in the right hand section. For further information on the studies in our COBENEFITS partner countries, please click here.
---
Overview of workshops in India

RENAC will realise the following face-to-face-trainings in India
Each seminar is designed for up to 15 participants
The participation in the seminar is free of charge and includes materials (colour printed hard copies), coffee / tea breaks, lunch for the duration of the seminar
Course materials are provided in English
Lecturers will present in English
Selected participants will be informed in due time about the details of the venue for the seminar
---
Interested key stakeholders and participants have to apply online and accept the terms of reference for applying to attend the training seminars. RENAC will choose participants according to the information provided in the application form, e.g. ensure that the participants are part of the target group. Participants accepted for a training will receive a confirmation email from RENAC.
Roman Buss, PhD
Project Director
Tel: +49 (0)30 58 70870 47
Fax: +49 (0)30 58 70870 88
Email: buss[at]renac.de

Charlene Rossler
Project Manager
Tel: +49 (0)30 58 70870 43
Fax: +49 (0)30 58 70870 88
Email: rossler[at]renac.de
---
FOCAL POINTS IN PARTNER COUNTRY
---