COBENEFITS activities and trainings in Turkey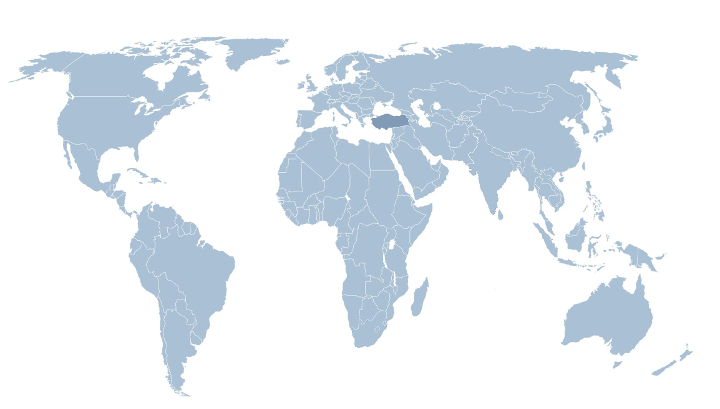 ---
The next country-specific training seminar of the COBENEFITS scholarship programme for Turkey is scheduled for October 2021.

Find more information further down on this page.
---
COBENEFITS ASSESSMENT REPORTS
Based on capacity needs assessments, bilateral meetings with major stakeholders and COBENEFITS council workshops, the following COBENEFITS assessment reports have been developed for Turkey during phase 1 of the COBENEFITS project.
FREE DOWNLOAD
Co-benefit 1: Industrial Development
Co-benefit 2: Employment
Co-benefit 3: Air quality and health
Co-benefit 4: Energy security
Supply security in Turkey (under construction)
For further information, please click here.
---
VIRTUAL FACE-TO-FACE TRAININGS
Two country-specific training seminars for Turkey are planned for phase 2 of the COBENEFITS programme. Due to international uncertainties relating to the COVID-19 disease, the face-to-face trainings will be conducted virtually until further notice. Specific dates and topics will be announced during the course of the project. Check here regularly for updates on forthcoming activities and trainings in Turkey.
| Date | Topic | Duration | Agenda | Deadline for application | Online Application |
| --- | --- | --- | --- | --- | --- |
| 31 May - 02 June 2021 | Employment opportunities of renewable energy for Turkey | 3 half-days | Download | 20 May 2021 | closed |
| 11 – 13 October 2021 | Development of electricity prices & industry competitiveness through RE power generation in Turkey | 3 half-days | Download | 26 September 2021 | closed |
Activities
Activities and trainings in partner countries:

Albrecht Tiedemann
Project Director
Tel: +49 (0)30 58 70870 40
Fax: +49 (0)30 58 70870 88
Email: tiedemann[at]renac.de

Charlene Rossler
Project Manager
Tel: +49 (0)30 58 70870 43
Fax: +49 (0)30 58 70870 88
Email: rossler[at]renac.de
---
FOCAL POINT IN PARTNER COUNTRY
Ümit Sahin, Ph.D.
Sabanci University, Istanbul Policy Center
Minerva Han, Bankalar Cad. No:2, 34420, Karaköy/Istanbul, Turkey
Bogaziçi University, Institute of Environmental Sciences
Email: umit.sahin[at]sabanciuniv.edu
---